Goldman Sachs Stock Is Soaring. Is Now the Time to Buy?
Money is not a client of any investment adviser featured on this page. The information provided on this page is for educational purposes only and is not intended as investment advice. Money does not offer advisory services.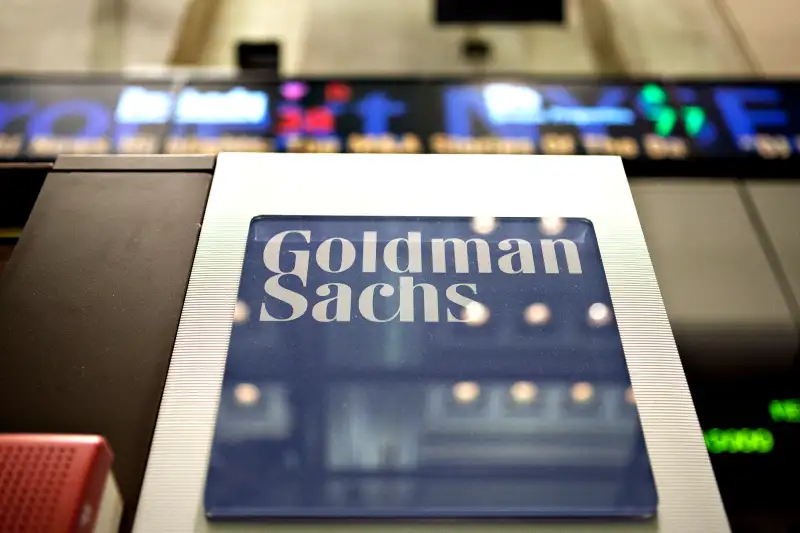 Bloomberg via Getty Images
Perhaps no institution has benefited more from Donald Trump's election than the investment bank he flayed during the campaign as the very symbol of economic globalism.
Goldman Sachs shares have soared since Trump's win on hopes of more stimulus spending, coupled with looser banking regulations. The 45th president has also tapped several Goldman alums to run key posts, including the Treasury Department, reviving talk of "Government Sachs."
But global growth concerns and legal hurdles haven't gone away, raising the question: Can the investment bank deliver again in 2017?
Note: Price/earnings ratios are based on projected profits. Sources: Bloomberg, company filings
The $100 billion investment bank tore through profit expectations for much of 2016. Chalk it up to growing trading revenues, especially from the bank's fixed-income business, which saw a 78%year-over-year increase in the fourth quarter. And there's more wind at Goldman's back.
The Federal Reserve's move to lift short-term rates in December, along with the recent jump in longer-term yields, should make lending even more profitable. And Goldman added billions in deposits when it recently bought GE Capital Bank and created Marcus, an envoy into the $100 billion personal loan business. "Even a relatively small share of this market could move the needle for Goldman Sachs over time," notes Devin Ryan of JMP Securities.
Note: Price/earnings ratios are based on projected profits. Sources: Bloomberg, company filings
Goldman shares have surged nearly 40% since Trump's election, about four times more than the overall market. That's partly because of the expected pro-banking policies of the Trump administration. "Banks spend a lot of money on compliance," says T. Rowe Price Equity Income Fund manager John Linehan. "A looser regulatory system will allow for more lending."
But the regulatory system is more an oil tanker than a steamboat—any change will take time to craft and implement. And Goldman's lending business hasn't exactly been on fire, with investing and lending revenues down 25% last year. Meanwhile, uncertainties caused by the shift toward economic nationalism and away from global trade could weigh heavily on this bank.
Note: Price/earnings ratios are based on projected profits. Sources: Bloomberg, company filings
Goldman trades at a 12% discount to other bank stocks while being 30% cheaper than the market. But Goldman's valuation has jumped 50% over the past year, meaning the stock is getting pricey fast.
So after Goldman's big Trump run, Citigroup banking analyst Keith Horowitz downgraded the company to sell in January. All the optimism surrounding Goldman and other banks was already baked into the stock price, he argued, adding that investors would see very little upside if Goldman continued to perform well and a steep decline if the bank delivered disappointing earnings. If you already own the stock, hang on. Profits are expected to grow 11% annually over the next five years. New investors, though, should tread carefully.