This Is the Biggest Threat Facing Google Right Now
Money is not a client of any investment adviser featured on this page. The information provided on this page is for educational purposes only and is not intended as investment advice. Money does not offer advisory services.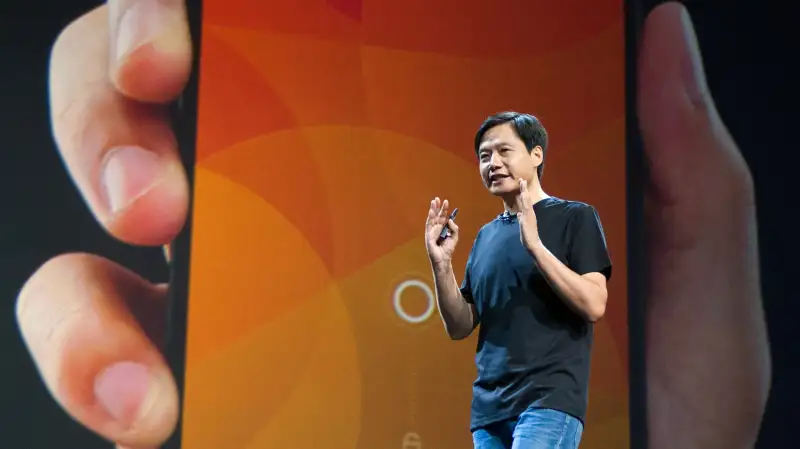 When Amazon's Kindle Fire phone debuted last month, the engineers at Google's Mountain View headquarters probably weren't clamoring to get their hands on one. Exactly zero of the search giant's mobile apps are available on the Fire. No Gmail, no Maps, no Play store, no Docs. Even the default search engine is set to Microsoft's Bing. Amazon might be the first company since Microsoft to announce a major phone completely devoid of anything Google.
Which is strange, because without Google's help, the Fire wouldn't exist.
That's because the very guts of the Fire, the open-source Android operating system, is owned by Google. Since 2007, Google has allowed hardware makers to use Android for free in their phones. Google generally benefits from this arrangement because its operating system plays well with -- and thus sends a lot of users to -- its own (money-making) applications. But by creating the Fire devoid of anything Google, Amazon appears to have short-circuited this strategy.
Unfortunately for Google, Amazon isn't the only company doing this. A recent study by ABI Research found that some 20% of the smartphones worldwide run a customized version of Android that isn't required to carry other Google apps. A portion of these smartphones do include some Google software, but many replace Google's apps with competing services. For example, Xiaomi, China's leading smartphone maker, replaces Google Play with its own app store.
To put this threat in context, Apple's iOS operating system has a market share of only 11%. That means Google, not Apple, is Google's largest competitor. By powering such a large percentage of the competition, the company has become its own worst enemy.
How did this happen? It goes back to the company's early decision to grow Android as quickly as possible. In 2007, the year the iPhone was released, Google had virtually no mobile footprint and its executives feared that Apple might soon dominate the market and cut Google products out of the equation. To avoid that, Android was released as "open-source" software, meaning it could be freely modified and included on any phone, free of charge.
For a long time, the plan seemed to work. Manufacturers and wireless carriers loved Android's customizability as well as its low, low cost of zero. The OS rapidly gained market share; according to Strategy Analytics' most recent estimate, it currently runs on 85% of all smartphones. As Android became more and more essential to phone-vendors' bottom line, Google used the threat of withholding its crucial suite of services to ensure phone makers gave its own apps preferential treatment. Android seemed to be under control.
But that control has begun to weaken. The first cracks in Google's strategy appeared in 2011 when Amazon released the Kindle Fire, a tablet (and Fire Phone precursor) that ran a modified version of Android. Users of the product could still access Google services on the web, but everything on the device, from its custom app store to its Microsoft-powered search engine, steered owners in a different direction.
Other companies soon followed Amazon's lead. Alibaba's Android-based Aliyun OS—and the precedent it would set—scared Google enough that the company threatened to pull its services from Acer's phones if the hardware maker didn't drop the product. Acer complied, but Alibaba has since partnered with five other smartphone makers.
Now that the genie is out of the bottle, it may be hard to put back in. Horace Dediu, a technology analyst and founder of the website Asymco, thinks Google-less versions of Android will only become more popular. As handset margins continue to fall, phone makers will have more incentive to replace Google's services with their own — both to pad their bottom lines and to make their own products stand out among legions of other Android phones.
"If you're a phone vender, you don't just want to be in the commodity hardware business, you want to move up the value chain," Dediu says. "This is part of a decades-long quest for vendors to differentiate and not to allow the platform owner to capture all the profits."
Over time, he adds, more phone makers in emerging markets like Vietnam and Indonesia will replace Google apps with locally tailored versions, something Xiaomi has already done in China. Samsung, the world's most profitable Android phone maker, has also begun to challenge Google by shipping phones with a Samsung app store and other software that competes with Google's apps. The company recently tussled with Google over its new "Magazine" user interface, which hid some Google services.
Other experts play down the threat to Google. Benedict Evans, for example, a mobile analyst currently at Andreessen Horowitz, says an aversion to Google apps is largely limited to China, where the government has crippled or censored the search giant's services. "Google isn't on mobile in China, but then Google isn't in China anyway," he says. Indeed, outside of China, Xiaomi phones ship with a full suite of Google apps.
That Google allows Xiaomi to sell both standard and non-standard Android products may indicate Google recognizes the danger it faces, and is prepared to make concessions to device makers in certain markets to keep its services available. Generally, hardware vendors are forced to choose between shipping Google apps on all of their Android phones, or being denied Google services entirely. Ron Amadeo, a journalist who has previously written on Google's attempts to control Android, says Xiaomi's unique arrangement appears to be a special exception.
The fate of Android may come down to whether other deep pocketed companies can offer compelling replacements for Google services. That's no easy task, but it's not impossible. China's mobile market is thriving sans Google; Samsung continues to develop the non-Android Tizen operating system in case relations with Mountain View sour; and Amazon remains committed to building out its Fire platform. "Within five years," says Dediu, "things can change a lot."