Uh-Oh, Maybe Google Is Just as Bad as Comcast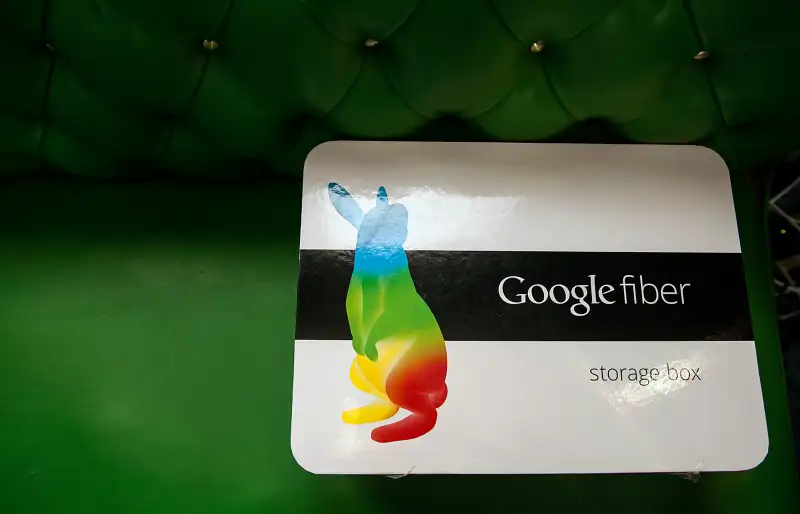 Julie Denesha—Bloomberg via Getty Images
There is much to love about Google Fiber, Google's superfast Internet and TV service that launched in Kansas City four years ago and has since spread to Austin, Texas and Provo, Utah, with expansion plans for Atlanta, Charlotte, and Nashville, among other cities. For $70 a month, Google Fiber provides Internet that's roughly 100 times faster than the national average for broadband. Customers are also given the option of basic Internet on par with other broadband service for free, after paying a one-time fee of $300, or $25 monthly for 12 months.
Perhaps most refreshing of all, however, is that, Google Fiber has shown that Internet and pay TV customer service doesn't have to suck. In fact, thus far at least, subscribers say that Google Fiber customer service is quite good.
That wouldn't seem like a big deal in most industries, especially not when it comes to an upstart trying to win over customers from larger existing players. But hated pay TV and Internet giants like Comcast and Time Warner Cable have been bashed as awful, unresponsive, incompetent, and overpriced for so long, that it's understandable if consumers assumed that this is always how things would be in this business category.
Yet a recent change in Google Fiber prices in Kansas City shows that even Google is capable of resorting to one of the business practices subscribers hate about Comcast—namely, raising rates.
When Google Fiber first launched in Kansas City, in addition to the Internet options mentioned above, subscribers were offered a package with 150+ cable TV channels and the superfast Internet service for $120 per month. According to the Kansas City Star, though, Google just raised rates by $10. New subscribers must now pay $130 per month for the same package. ($130 is also what Google Fiber subscribers pay for the package in Austin, though it looks like it still costs $120 in Provo.)
Google has blamed the price hike on rising programming expenses, among other factors. Regardless of the reason, the change should make it clear that Google is not immune to marketplace forces—and that monthly rates for customers can and probably will keep rising, just like they do with Comcast, Verizon FiOS, AT&T, and any other provider.
Then again, Google Fiber's price hike only affects new customers. Existing Kansas City subscribers get to keep paying $120 per month for the time being, a policy that essentially rewards these customers for signing up early, and for their loyalty to the service. The standard pay TV price hike, by contrast, punishes loyal customers with monthly bills that rise relentlessly until the subscriber calls to complain and threatens to drop the service.
What's more, as opposed to the vague, muddled pricing policies of the usual pay Internet-TV businesses, Google Fiber plainly spells out the terms of each plan. The basic Internet service, for instance, is free (after the construction fee) for a minimum of seven years at a given residential address.
Speaking of which, we must point out again that once the initial fee is paid, you can get broadband Internet totally for FREE. Such an idea would be unthinkable for the Comcasts of the world, which jack up fees and monthly rates unconsciously, and which would laugh off the concept of turning off the stream of cash under any circumstances.