Google Just Released a Secret Weapon to Help You Avoid Overpaying for Flights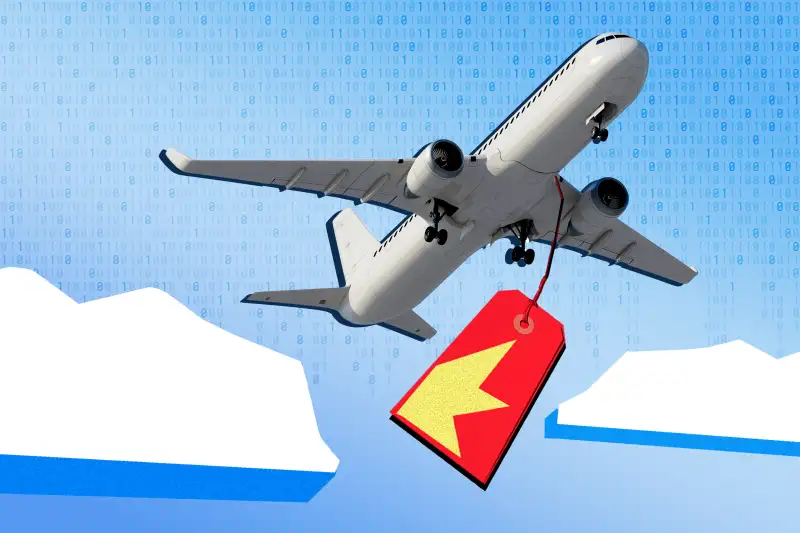 Eddie Lee / Money; Getty Images
Taking trips is fun — but booking them is often not. Spending hours tracking minuscule movements in price can be a drag... especially if you miss out on a good deal.
If this sounds like you, you might be in luck. Google is rolling out a new tool that lets people book flights at the lowest prices possible without needing to do all of that painstaking work.
What it does
This week, Google announced several new tools to help take the legwork out of travel. Perhaps the most attention-grabbing of these is a new price guarantee feature on Google Flights, the tech giant's air travel booking search engine.
When booking through Google, travelers can choose certain flights marked with a special price guarantee badge. While they will book their flights at the price displayed by the search engine, the tool guarantees that travelers will be reimbursed if ticket prices ever drop between purchase and their flight's departure. The feature is meant to remove much of the burden of booking by reducing research time and price stress.
Google will reimburse price differences to users through Google Pay, and the company is apparently footing the bills on these rebates itself. The service is also free for users, meaning you only need a Google account to get these rebates.
The price guarantee feature is out now in a pilot version. The Verge reported the company is only including flights it believes will not decrease in price.
For now, travelers will see the price guarantee badge only under select flights offered by certain airlines — specifically, Spirit, Alaska Airlines and Hawaiian Airlines. Most, but not all, of the flights with price guarantees are domestic.
The fine print
If it sounds like this offer is too good to be true, it's worth noting several stipulations Google has in place. Among them:
Users can be reimbursed only via the Google Pay app. (To use Google Pay, you must register with a debit card or bank account. If you receive a reimbursement through Google's price guarantee, you can then transfer the funds out of Google Pay into your account.)
Price guarantees only cover flights booked explicitly through Google Flights.
Price differences must be greater than $5 for Google to reimburse travelers.
Travelers are only eligible for up to $500 worth of rebates in a calendar year (or three price-guaranteed bookings).
If you change your trip, eligibility for price change reimbursement is voided.
At least in its pilot iteration, flights guaranteed by this new feature are also not easy to come by. On Tuesday, Money searched for a variety of domestic flights between various major air travel hubs and could not find any flights that displayed the price guarantee icon. We also searched for flights between smaller cities frequently serviced specifically by Spirit, Hawaiian and Alaska; we still had no luck spotting any with a guarantee.
Bloomberg reported that Google ultimately hopes to offer price guarantees on as many carriers as possible, for flights both domestic and international. So far, though, it hasn't announced a timeline for when these expansions might come.
More from Money: