10 Things Americans Have Suddenly Stopped Buying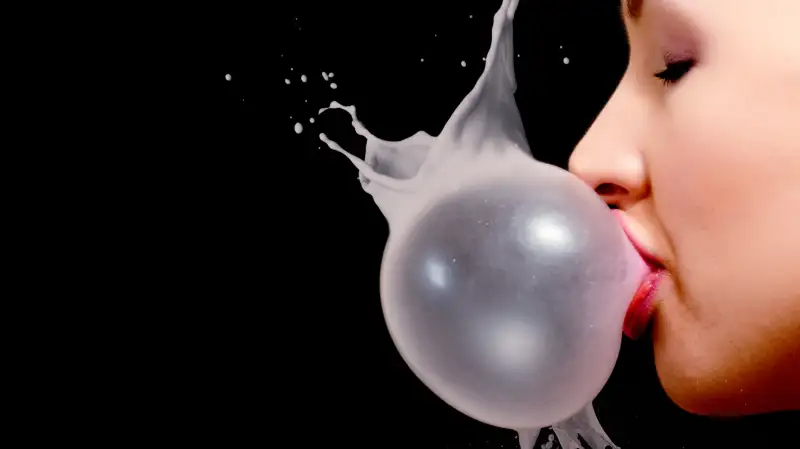 Ross Culshaw—Getty Images
For a variety of reasons—including but not limited to increased health consciousness, the harried pace of modern-day life, and plain old shifting consumer preferences,—Americans have scaled back on purchases of many items, sometimes drastically so. Here's a top 10 list of things we're not buying anymore, at least not anywhere near as frequently as we used to.
Cereal
In one recent four-week period, cereal sales were down 7%, and cereal giant Kellogg's sales decreased 10%. The reasons for cereal's declining dominance at the breakfast table are many. As the Wall Street Journal reported, consumers are more apt nowadays to turn to yogurt or fast food in the morning, and they're less likely to have time to eat breakfast at home at all—not even if it's a simple bowl of cereal.
Consumers also want their breakfast to pack more punch, protein-wise. "We are competing with quick-serve restaurants more, but the bigger driver is that people want more protein," Kellogg CEO John Bryant told the Journal. It's no coincidence that milk sales have been falling alongside cereal, with cow's milk struggling especially due to the rise of alternatives like soy and almond milk. (Sales of yet another breakfast-at-home staple, orange juice, have plummeted 40% since the late 1990s.)
To try to put cereal back on the spoon of more breakfast eaters, food makers have been resorting to all manner of gimmicks, including the promoting of new higher-protein cereals, as well as the idea that cereal is a great late-night snack rather than just a breakfast-time basic.
Soda
The crash of soda—diet soda in particular—has been years in the making, with consumers increasingly turning to energy drinks, flavored water, and other beverages instead of the old carbonated caffeine drink of choice. The latest Wall Street report from Coca-Cola showed that the soda giant missed estimates, partly because sales of Diet Coke in North America fell in the "mid-single digits."
(MORE: 10 Things Millennials Won't Spend Money On)
While a lot of soda's slump can be attributed to shifting consumer preferences—more organic, less sugar—the broader war on soda involving taxes and big-beverage bans must factor in too. And if First Lady Michelle Obama has any say in things, the decline of soda is a trend that'll continue: Her ongoing "Drink Up" campaign encourages kids to consume more water—and, consequently, less soda.
Gum
Likely due to heightened competition from mints and candies, chewing gum sales have dipped 11% over the past four years, the Associated Press reported. The editorial board of the News Tribune of Washington state, for one, weighed in that it is wonderful that gum sales are down in the gutter, sniffing, "Gum-chewing doesn't do us any favors, making us look like cows chewing our cud. For humans, that's not a good look."
Guns
Gun sales have been booming in recent years, with sales periodically juiced when perceived anti-gun politicians enter office or a high-profile mass shooting takes place, prompting consumers to seek guns for protection—or just out of fear they won't be able to buy them in the future because tougher gun regulations might be passed.
Lately, however, gun sales have fallen, sometimes sharply. The big reasons why this is so seem to be that there's little in the way of likely gun control for gun enthusiasts to motivate new purchases, and also that everyone who has wanted to buy a gun in the past couple of years has already bought one (or seven). In the first quarter of 2014, the guns-and-ammo-focused Sportsman's Warehouse retail chain saw comparable stores sales drop 18%, while gun sales at Cabela's fell 22%.
But a little perspective is necessary. While guns sales and background checks are down compared to the past couple of years, they remain far above the levels of the early '00s. As gun industry experts have put it, the decline probably just represents a "returning to normal" for gun sales—which aren't as strong as they once were, but are still very strong nonetheless.
Cupcakes
Well, it looks like many of us at least have stopped buying the pricey "gourmet" variety of cupcakes. That's the conclusion to be drawn with the collapse of Crumbs, the 65-store chain that shut down abruptly in early July. The news was widely interpreted as a sign that the gourmet cupcake trend is officially dead.
Chef Boyardee
ConAgra recently issued a warning to Wall Street that its consumer food volume experienced a 7% decline, and that it faced "continued profit challenges" due to some of its flagging, tired products—in particular, Chef Boyardee, the 86-year-old canned pasta brand.
Golf Gear
It's not surprising that going hand in hand with fewer people playing golf, there are also fewer golf purchases being rung up at sporting goods store registers. The most notable eye-opener occurred this past spring, when Dick's Sporting Goods announced that its golf equipment sales were down around 10%, at the same time the average driver was selling at a price of 16% less.
(MORE: Could Rory McIlroy Be Golf's Long-Awaited Savior?)
Razors
Beard-loving hipsters were blamed for the decline in razor sales last summer, and in 2014, razor giants like Procter and Gamble (owner of Gillette) has continued to blame poor sales on the trendiness of beards. Everything from the shaggy beards worn by the World Series champion Boston Red Sox, to month-long no-shave "challenges" like Movember and Decembeard have been cited as reasons why guys have scaled back on razor purchases. In response, marketers have introduced even more varieties of new high-tech razors, while also pushing the concept of "manscaping," with special razors designed just for the task. The hope is that even if men aren't shaving their faces, they might still shave one or several other parts of their bodies.
Bread
According to one survey, 56% of American shoppers said they are cutting back on white bread. White bread was surpassed in sales by wheat bread sometime around 2006, but in recent years the gluten-free trend has hurt sales of all breads. Sales are even down in European countries like baguette-loving France, where consumption is down 10%. In American restaurants, meanwhile, there's an epidemic of free bread disappearing from tables, as fewer owners want to bear the expense of putting out free rolls and other breads that no one is going to eat.
Convertibles
The fun-loving, wind-in-your-hair thrill of driving in a convertible just hasn't been enough to keep consumers buying the classic ragtop in strong numbers. Businessweek noted that convertible sales have fallen 44% since 2004, and automakers have been significantly scaling back the number of models that are even offered in convertible form. Apparently, too many consumers see convertibles as impractical, and/or not worth the $5,000 or so premium one must pay compared to the regular model.
Data recently released from Experian Automotive indicates that the convertible is largely now a toy purchased by the rich. Nearly 1 in 5 convertible buyers have household incomes of at least $175,000 (compared to 11% of buyers of all cars), and 12% of convertible buyers own homes valued over $1 million (compared to 4% of buyers of other cars). For what it's worth, convertible drivers are also better educated than the average car owner (50% of convertible buyers have at least a bachelor's degree, versus 38% overall), and nearly one-quarter of all convertibles are now purchased in three sunny states with ample coastlines: California, Florida, and Texas.
Related: