Your Heating Bill Is Probably Sky High. Here's Where to Turn for Help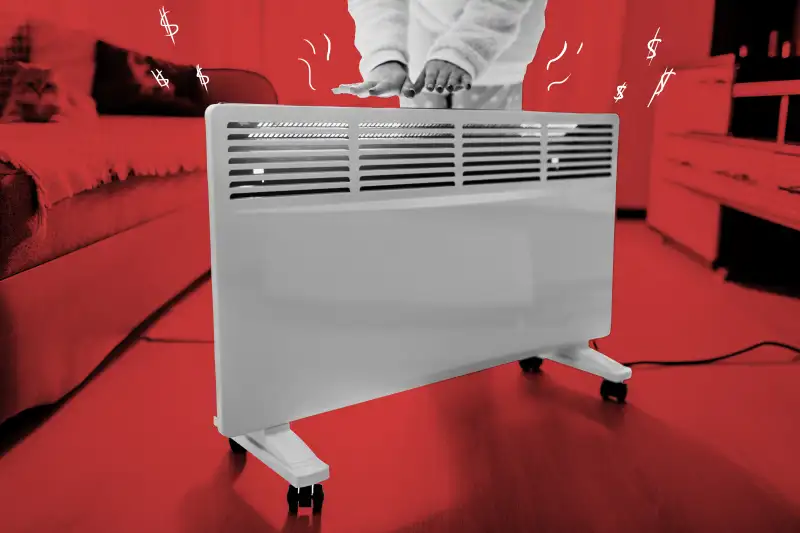 It's probably going to be even more expensive to heat your home this winter, but some states are ramping up assistance programs to help people pay their bills.
The National Energy Assistance Directors Association (NEADA) has predicted that the average household can expect to pay about 17% more than last winter for their heating bills. That bump would bring the average cost of heating a home for the months of October through March from $1,031 to $1,208.
Home heating costs can vary widely depending on where you live and how your home is heated, as well as how high you set the thermostat. But heating costs are going up across the board this year.
NEADA expects the average cost of heating a home with natural gas to spike nearly 28% this year, from $724 to $931. It predicts the average cost of heating a home with heating oil to spike from $1,859 last year to $2,354 this year — a bump of about 27%. The cost of electric heating is expected to rise about 10%, while propane heating costs will creep up by about 5%.
The culprit for those large increases is energy costs, which have been rising thanks to higher demand and supply constraints caused by the war in Ukraine, experts say.
While there are lots of ways to keep your heating bills low — like turning your thermostat down at night, replacing your furnace filters and sealing up air leaks — you might also be eligible for financial assistance from the government.
Help with home heating bills
You may qualify for the Low Income Home-Energy Assistance Program, which is funded by the federal government and administered by states. It provides cash assistance for utility bills and weatherization costs, and some states are also expanding resources for their residents.
Here are a few examples of state programs designed to help with skyrocketing heating bills this winter. (This is not a comprehensive list. If you don't live in one of the states below, check on the programs available in your state to see if you qualify for assistance.)
Connecticut
State officials in Connecticut are developing a plan to give residents $10 credits per month towards their electric bills from January through April, as well as additional discounts for lower income households. Electricity rates are projected to double in Connecticut on January 1.
Minnesota
Minnesota's Energy Assistance Program recently raised the maximum payment eligible households can receive to help with the costs of fuel deliveries this winter from $600 to $1,500.
New Hampshire
In September, New Hampshire passed legislation to create a $42 million energy relief program that was designed to send up to $650 in cash to eligible residents to help ease the burden of high energy costs. The New Hampshire Bulletin reports that the program is on track to be up and running by the end of the year.
Rhode Island
Last month, Rhode Island governor Dan McKee announced an additional $1.5 million in funding to reduce electricity bills for qualifying residents, in addition to the $5.3 million already allocated for that purpose this fall. McKee said the program will save Rhode Island customers about $190 each this winter.
More from Money:
America's Heating Bills Are Expected to Spike Again This Winter
How to Prepare Your Home for Winter and Lower Your Heating Bills