The Best Picture Nominee That Makes Home Loans Feel Deadly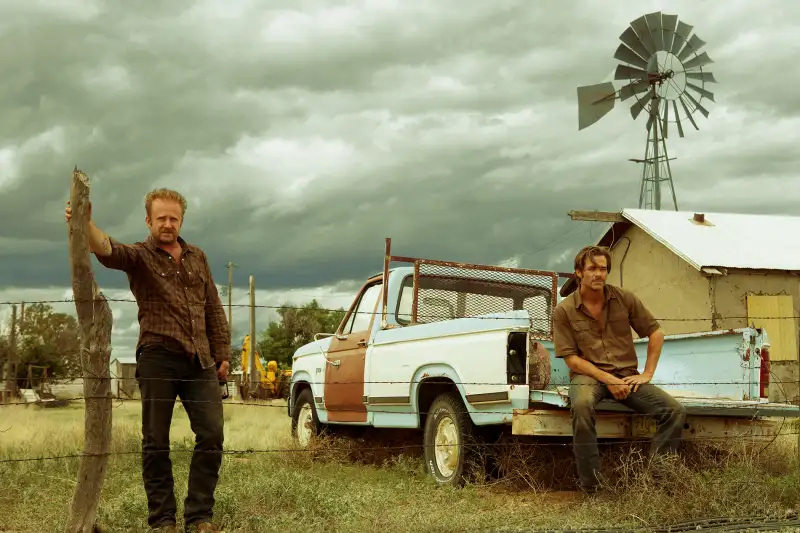 Lorey Sebastian/CBS Films
Ranger Marcus Hamilton ambles into a diner looking for a witness to a bank robbery that took place across the street.
"Y'all been here a while?" says Hamilton, played by Jeff Bridges, to a table of modern-day cowboys.
"Long enough to watch the bank getting robbed who's been robbing me for 30 years," replies a weathered old man.
Such is the sad economic reality of Hell or High Water, nominated for four Oscars this weekend. It's set in a collage of barren west Texas towns with diminishing economic opportunities, worsened by the deepest housing crisis in a generation. The residents of these small towns have become used to factories shutting down and banks foreclosing on their homes -- these places are depressed in every sense of the word.
Interestingly, the driving force behind the movie's narrative is a historically ignoble financial product: the reverse mortgage, a bank loan against the equity you've built up in your house. You must be 62 or older to qualify, and you don't have to pay back the loan while you're still living in your house.
The loan is generally anywhere from 50% to 70% of the value of your home, and you can take it as either a lump sum, monthly payment or line of credit which you can access whenever you need it. (Experts recommend the line of credit option, to use in case of an emergency or to augment other income.)
Compared to a traditional home equity line of credit, a reverse mortgage costs more in upfront fees, but is easier for some older homeowners to qualify for.
It may not sound like fodder for a Hollywood shootout -- but Hell or High Water uses it as a driving plot device, where brothers Toby (Chris Pine) and Tanner Howard (Ben Foster) steal around $40,000 from various Texas Midlands Bank branches to pay off the loan and back taxes owed on their deceased mother's ranch. (She accrued the debt after the same bank offered her a reverse mortgage with distinctly unfavorable terms.)
"You know the bank loaned just enough to keep your mama poor, thought they could swipe her land," the Howard brothers' lawyer tells them.
What ends up unfolding for viewers is a fascinating character study, where the audience is often rooting for the traditional "bad guys." The Howard brothers are robbing people at gunpoint and wreaking havoc on innocent bystanders as they are trying to recoup their losses -- and in turn, rescue their mother's property, which has enough oil on it to save them for generations to come.
In real life, these loans can be problematic too -- although recent rules implemented by the Federal Housing Administration makes them less hazardous to consumers. With added safeguards and competition pushing fees down, some financial advisors now suggest more retirees consider a reverse-mortgage line of credit as one part of their plan to generate retirement income.
Even so, abuses continue: In December, the Consumer Financial Protection Bureau (CFPB) issued almost $800,000 in fines against three reverse mortgage lenders "for deceptive advertisements, including claiming that consumers could not lose their homes," according to the CFPB.
Rather than condemn an entire industry, the film is "probably more damning of these specific bankers who chose to sell this loan to someone who is very desperate," as screenwriter Taylor Sheridan told the Washington Post.
And victims are littered across the country. The bank OneWest, which was owned by now-Treasury Secretary Steven Mnuchin, infamously tried to foreclose on 90-year-old Ossie Lofton of Lakeland, Fla., for a 27-cent payment error. OneWest eventually dropped its effort to take Lofton's home, but Lofton is now suing OneWest's successor, CIT Bank. She's not alone: A 2012 CFPB report found that almost 10% of reverse mortgage borrowers risked being kicked out of their homes for not paying taxes and insurance.
Banks, it too often seems, earn a profit on the backs of the poor or ill-informed. And as Hell or High Water shows, it's much easier to support the Howard brothers's morally ambiguous behavior if it means those banks get what's coming to them. The cowboys were right.