The 15 Highest-Paying Jobs That Don't Require a College Degree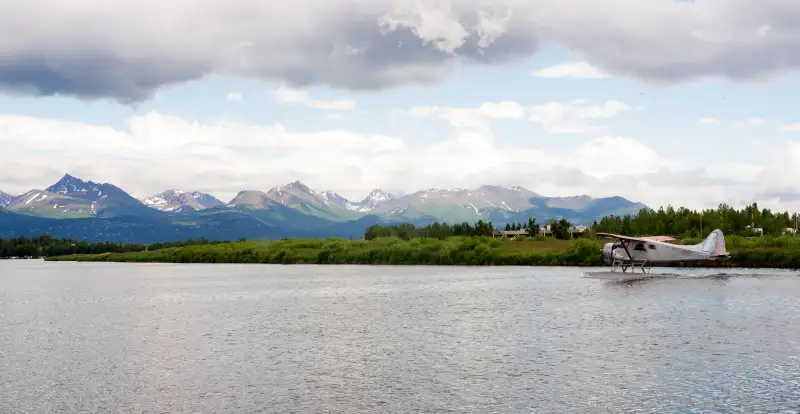 Conventional wisdom holds that earning a bachelor's degree is the best path to a stable job that provides a livable income, but not every high-paying job requires a four-year college education.
In fact, 345 out of the 787 occupations listed by the Bureau of Labor Statistics in their 2012 to 2022 employment projections report require only a high school diploma. In 45 of the fields, the median wage is above the national median of $51,058 a year, according to an analysis by the research engine FindTheBest.
However, while many jobs don't demand a bachelor's degree, a number of the best-paying ones call for additional training. Elevator installers and repairers, for example, earn a median income of $76,650 a year but have to complete an apprenticeship before entering the field full-time. Commercial pilots who handle charters, rescue operations, and aerial photography flights need a license from the Federal Aviation Administration. Nuclear power reactor operators must be licensed by the Nuclear Regulatory Commission.
What's more, many of the best-paid positions are growing more slowly than the average 11% growth rate for all occupations for 2012 to 2022—or even shrinking. Postal workers, for example, earn a median of $53,100 a year, but the number of mail carriers, mail sorters, and clerks is forecast to decline by 28% by 2022.
But for a handful of these professions, the outlook is healthy. That includes elevator installers and repairers, who are expected to increase their numbers by nearly 25% by 2022, and transportation inspectors and construction and building inspectors, all fields that are forecast to grow at double-digit rates.
Here are 15 professions you can enter with a high school diploma and still earn above the median U.S. income. You can use FindTheBest's tool to sort through more jobs by projected growth, median pay, and education required.
| Rank | Job Category | Median Annual Pay | Projected Job Growth, 2012 to 2022 |
| --- | --- | --- | --- |
| 1 | Supervisors/Managers of Police and Detectives | $78,270 | 4.9% |
| 2 | Elevator Installers and Repairers | $76,650 | 24.6% |
| 3 | Nuclear Power Reactor Operators | $74,990 | 0.5% |
| 4 | Detectives and Criminal Investigators | $74,300 | 2.0% |
| 5 | Commercial Pilots | $73,280 | 9.4% |
| 6 | Power Distributors and Dispatchers | $71,690 | -0.9% |
| 7 | Supervisors/Managers of Non-Retail Sales Workers | $70,060 | -0.8% |
| 8 | Media and Communication Equipment Workers | $68,810 | -1.5% |
| 9 | Power Plant Operators | $66,130 | -10.8% |
| 10 | Business Operations Specialists | $65,120 | 7.4% |
| 11 | Transportation Inspectors | $63,680 | 11.2% |
| 12 | Electrical Power Line Installers and Repairers | $63,250 | 8.9% |
| 13 | Subway and Streetcar Operators | $62,730 | 6.5% |
| 14 | Petroleum, Refinery and Pump System Operators and Gaugers | $61,850 | -5.1% |
| 15 | Gas Plant Operators | $61,140 | -8.8% |