Hollywood Salaries Are Steadily Dropping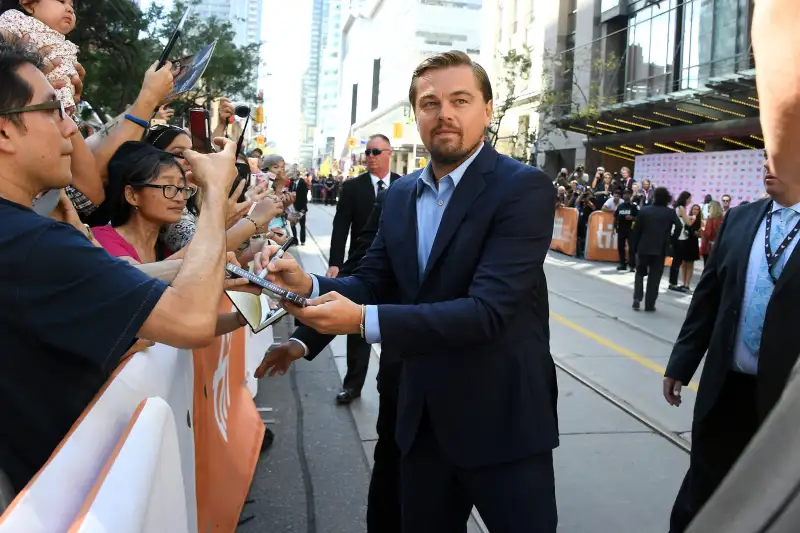 George Pimentel—WireImage
So Hollywood pay is stellar? Well, actually, actor, director, and producer compensation is going down. The Hollywood Reporter has released salary trends for 2016, with this startling observation for some of your favorite celebrities.
'There's never been a better time to be a CEO," the magazine said in a blog post on Thursday. "But actors, directors, and producers may want to start clipping coupons."
Sure, it's a little tongue-in-cheek — but for an industry where payouts once knew no limit, the data is shocking nonetheless.
Here are some noteworthy changes:
Movie Stars
There was a time, THR notes, when A-list actors would earn $20 to $30 million up front for every picture. Not so these days, when even Dwayne "The Rock" Johnson, one of the best-paid actors in Hollywood, nabs just (just?) $19 million a film. Leonardo DiCaprio still makes about $25 million per starring role, but he's in the minority.
As a result, some actors are taking more of an ownership stake in films, compared to previous years. As the publication notes:
Directors

Like actor salaries, director compensation isn't as clear cut—or as colossal—as it once was. Christopher Nolan (The Dark Knight, Interstellar) is said to be nabbing $20 million upfront and 20% of the gross for his upcoming World War II epic Dunkirk, but that far outpaces most. The average director salary for a studio film is in the $750,000 to $1.5 million range, depending on past credits, according to THR.
Producers
First-time producers are faring better than their predecessors salary-wise, but "once you get to the top of the food chain, you hit a ceiling," THR says.
Big names are still pulling in the big bucks, though. Superstar producers like Scott Rudin (Steve Jobs, Ex Machina) and Lorenzo di Bonaventura (Deepwater Horizon, Transformers ) make as much as $2.5 million in upfront cash, plus a percentage of box office earnings, THR observes.