Lowe's and Home Depot's July 4 Sales Just Went Live With Amazing Deals on Grills, Tools, Appliances, and Mulch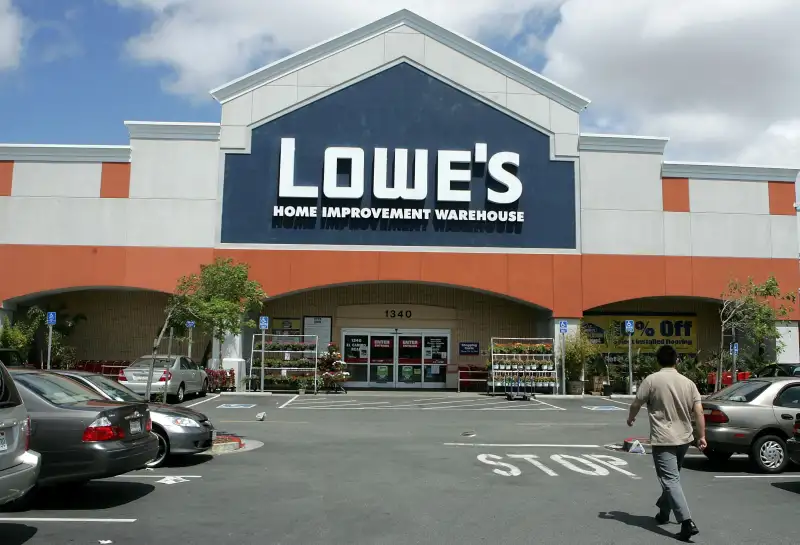 Justin Sullivan—Getty Images
July 4 sales at Home Depot and Lowe's are starting super early this year. One full week before the Fourth of July, sales on mulch, barbecue grills, paint, lawnmowers, tools, and garden supplies have launched at Home Depot and Lowe's — including their always popular mulch sales, offering 5 bags for $10.
Here are some of the best deals at Lowe's and Home Depot available right now during their early July 4 sales.
Lowe's and Home Depot Mulch Sale
It seems like during every warm weather holiday featuring big sales promotions — Memorial Day, Labor Day, and even "Spring Black Friday" — the two home improvement stores roll out the same great sale on mulch. Sure enough, the Fourth of July 2019 sales at Home Depot and Lowe's are discounting mulch down to $2 per bag on certain brands.
At Home Depot, mulch sales feature the company's house brand, Vigoro. Normally, mulch prices at Home Depot are $3.33 per bag of Vigoro. But right now, you can take advantage of the Home Depot mulch sale offering two-cubic-foot bags of Vigoro at a price of 5 for $10 (or $2 each for however many bags of mulch you want), in red, black, or brown.
Lowe's mulch sale is essentially the same deal: Two-cubic-foot bags of Lowe's Premium Mulch in black, brown, or red are $2 each, down from their normal price of $3.66. The July 4 mulch sale at Lowe's has prices in effect all the way through July 10.
As you'd imagine, the Lowe's and Home Depot mulch sale is available in-store only. In other words, you can't buy mulch online for $2 per bag and get Lowe's or Home Depot to ship them to you.
Patio Furniture Sales
July 4 sales on patio furniture include discounts up to 50% off at Lowe's and Home Depot.
This set of four stackable metal dining chairs is on clearance sale at Lowe's right now, with a discounted price of $232.50 (down from $465), when we checked. (Lowe's says patio furniture prices may vary by region.)
Another clearance sale deal at Lowe's offers a set of four Garden Treasures Vinehaven metal dining chairs for $125 (down from $250).
During the new July 4 sale at Home Depot, you'll find patio furniture deals like this Hampton Bay 4-piece wicker patio set for $699 (down from $999), and a 12-foot-by-12-foot Harbor Gazebo for $314 (down from $449).
Tools and Power Equipment Sales
Select lawnmowers, chainsaws, trimmers, and leafblowers are on sale at Lowe's and Home Depot, as are many garden and hand tools. Often, you can buy these kinds of items online and get free shipping to your home too.
At Home Depot, for example, the Ryobi 13-inch cordless push mower is 25% off — $149, versus $199 normally — and it comes with the battery and charger included.
Home Depot also has deals with 40% off or more on many Milwaukee tool sets, including a 4-tool cordless combo with a tool bag for $199 (down from $349 regularly), a cordless grinder with a free battery for $179 (down from $308), and a massive Milwaukee 8-tool kit with three batteries on sale for $599 (regularly $1,099).
Lowe's July 4 sale features deals like this Greenworks pressure washer for $159, down from $239 regularly.
Home Appliance Sales
Though it seems like Lowe's, Home Depot, Sears, and many other big retailers regularly have discounts of 30% or 40% on refrigerators, washing machines, and other home appliances, the deals seem to be above average during the July 4 sales period.
Home Depot has a special appliance savings offer right now, giving $50 off when you buy two appliances, up to $600 off if you're buying six or more home appliances. These extra discounts are factored in after the July 4 sale prices on appliances, like this Whirlpool 18-cubic-foot top freezer refrigerator for $578 (down from $829), and a Maytag fingerprint resistant stainless steel dishwasher for $498 (down from $749).
Lowe's offers up to 40% off on major appliances as well, including a GE microwave-wall oven combo for $1,999 (down from $3,149) and a GE French door refrigerator with ice maker for $1,599 (down from $2,499). You can get a Lowe's gift card with qualifying appliance purchases too: The deal offers a $50 gift card if you buy two appliances, a $100 card for a purchase of three appliances, all the way up to a $600 gift card for purchasing six or more home appliances.
Barbecue Grill Sales
No true July 4 party is complete without food cooked over a hot barbecue grill. And if your BBQ grill is in need of replacement (or you simply don't have one), check out the July 4 sales going on right now.
You could buy a Nexgrill 6-burner grill at Home Depot for $249 (down from $320), for example, or a Weber Spirit II propane gas grill for $349 (down from $399).
Paint Sales at Home Depot and Lowe's
Finally, if painting or staining is in your project to-do list, check out the July 4 sales with major discounts. Lowe's has rebates on paints and stains offering $15 back on one-gallon cans and $45 off on 5-gallon pails of many products, good on purchases now through July 10.
Home Depot also has rebates on paints and stains during the July 4 sales, giving $10 back on most one-gallon can purchases and $40 off on many 5-gallon pails. The paint rebate deal is valid on purchases now through July 7 at Home Depot.
We've included affiliate links into this article. Click here to learn what those are.