Congratulations, Home Seller: A Bidding War Just Broke out for Your House. Here's How to Pick the Best Offer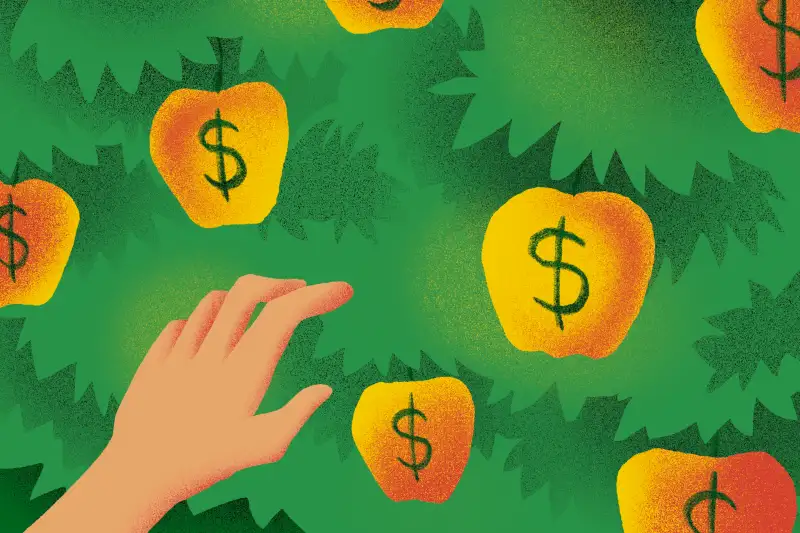 Just recently, Rob Kallick, founder of the Los Angeles-based Take Sunset team at real estate brokerage Compass, had a listing that attracted 20 offers. Another one netted 12. Both changed hands for way over the asking price.
"For the house with 20 offers, we probably did 40 showings and half wrote an offer," said Kallick. "I've never seen that before." The soon-to-be-owner of that three-bedroom residence offered $200,000 above the $1.4 million asking price, Kallick said. The deal closes next week.
Around the U.S., more than a half of the offers agents with real estate brokerage Redfin made in June faced at least one competing bid, according to the firm. Bidding wars were most common for single-family homes, with a little over 56% of Redfin offers contesting other tenders. Receiving multiple offers can be a boon for sellers. But it can also be daunting, since the best offer is not necessarily the one with the highest initial price.
"With multiples, it can get kind of chaotic," said Heather Roy, a Douglas Elliman agent in Beverly Hills. "It isn't always just money. We talk with [sellers] about timing. There's an emotional component. They are weighing a lot of things." Roy advises homeowners to create a spreadsheet to compare offers by purchase price, contingencies and financing terms.
Method of payment
"Cash is always king," said Martha Gundersen, a Douglas Elliman real estate broker in the Hamptons in New York.
Cash offers are free from the usual requirements that saddle mortgages, which take time to be approved and come with specific conditions such as inspections and appraisals. That means cash buyers can execute deals quickly. For sellers, this convenience, though, may have a cost.
All-cash buyers know they have leverage, said Bill Hernandez, who co-leads the Bill and Bryan Team at Douglas Elliman in South Florida. They may start a negotiation saying, "'I'll give you the cash to close, but now I'm looking for a 25% to 30% discount.' Do deals happen all the time like that? No, but sometimes they do."
Cash offers are generally more common on multi-million-dollar residences, but even luxury home buyers are now opting to finance in order to take advantage of the current record-low mortgage rates.
When buyers use financing, it is often best to consider those who have been pre-approved for a loan, which saves time and helps ensure that the buyer will actually qualify for a loan at the agreed price. Moreover, the more money a buyer is committing to the down payment and the earnest-money deposit, the stronger the offer.
A down payment worth at least 20% of the home's value creates a sense of security for sellers, even if lenders may not always ask for it. Not only does it make a mortgage approval more likely, a large down payment can signal the buyer is financially prepared to handle unforeseen expenses in the sale process.
Offer contingencies
Regardless of how they are paying, most buyers will request a few contingencies in order for the deal to close. These provisions allow the home shopper to walk away in the event that their loan application is rejected, the appraisal comes in low or an inspection reveals major structural problems with the property. Some buyers will link the offer to their ability to first sell their existing home.
"Too many contingencies can kill an offer," said Gundersen. "The cleanest transaction is the one with the highest price and the least amount of contingencies."
Facing fierce competition on today's market, some buyers are waiving appraisal contingencies, affirming that they would pay the difference between the offer price and the valuation if the appraisal is low. If they don't bridge the gap and instead back out of the contract, they risk losing their deposit.
"These are buyers who are trying to differentiate themselves by showing a willingness to go above the appraisal as a way to say, 'I'm not afraid of putting a bigger down payment. I'll make sure I qualify for this loan,'" said Billy Rose, co-founder and president of real estate brokerage The Agency.
A strong buyer is also someone who agrees to as short of an escrow period as possible. Escrow is the time spent between signing a contract and executing the sale. "The longer you're in escrow, the more potential you have that the buyer reconsiders what it is that they are doing," said Rose.
How determined is this buyer?
Sometimes, a rejected mortgage application or an unexpected job loss may push a purchaser out of a contract. But often, a successful deal hinges on the buyer's commitment. "A buyer may promise the world, but then they get a 70-page inspection report back and they're like, 'Whoa, you know what, it's not worth it,'" said Lauren Forbes, who co-leads the Los Angeles-based Forbes Corrales Coastal Group at Compass.
Some home shoppers pen personal cover letters to bolster their offers, which afford glimpses into their reliability as purchasers. "We'll see a beautifully written letter but then I'll see the wrong address on there," said Forbes. "By that, I can tell that they've made an offer on another property too."
A buyer with a couple of rejected offers may be extra determined to make it work, said Roy. "But if they've lost 10, you want to get to the bottom of it to see if it's because of them," she said.
Some of the things to ask are whether the buyer has worked with their lender before, which increases the chance of a smooth financing process and a quick close. It is also worth knowing whether the home shopper has other pending offers, which can show how committed they are to a particular transaction.
"If you think about it, when we have an accepted offer, the buyer is kind of dating and the seller is married, locked into the transaction," said Learka Bosnak, who leads the Heather & Learka team at Douglas Elliman with Roy. "They can't change their mind about the buyer. But the buyer can date someone else at the same time."
Counter offers
In a multi-offer environment, agents say that presenting a counter offer to everyone ensures fair treatment and allows sellers to get the highest price and best terms.
"Sometimes, people will exceed one another though to the asking price," said Rose. "Sometimes they will use what's known as an escalation clause which basically says, 'I'll give you X amount of dollars above the highest price that you receive.'"
A counter offer should outline the seller's preferences such as a lease-back agreement or a shorter contingency period, both of which have grown in popularity during the pandemic. Sellers can also state what closing costs they are willing to take on and what furniture and appliances they would leave behind. Sellers, though, should exercise caution when spelling out terms. A 10-day loan contingency, for instance, may be a tall order right now, when lenders are struggling to process the inflow of mortgage applications.
"You don't want buyers in an unrealistic contract because then they default out of the gate," said Roy.
Sellers might also choose to disclose the highest price they have received so far, allowing shoppers to adjust their bids. Yet, "it comes down to how high the price has gone," said Kallick. "Should you reasonably expect more than that? Or, are you already at a place that is basically a record-setting price? If you go too far with it, you risk losing all your interest."
When finally selecting a winning offer, sellers should also consider a back-up offer, said Forbes, so that if the first deal falls through, they can avoid re-listing the home. Returning to the market after a failed sale may blemish the property's appeal and eventually lead to a low purchase price.
"Right now, the market is doing very well," said Hernandez. "You don't want to lose an opportunity with a buyer. Because of that, everyone's really looking closely at every line of the offer, making sure the deal happens."
More from Money:
The Overlooked Reason It's so Hard to Buy a Home in 2020
Bidding Wars Are Back. Here's How to Win Your Dream Home
A Wild Market Means More Home Appraisals are Coming in Low. Here's What to do if a Bad Appraisal Threatens Your Deal