Why Half a Million Hoverboards Are Being Recalled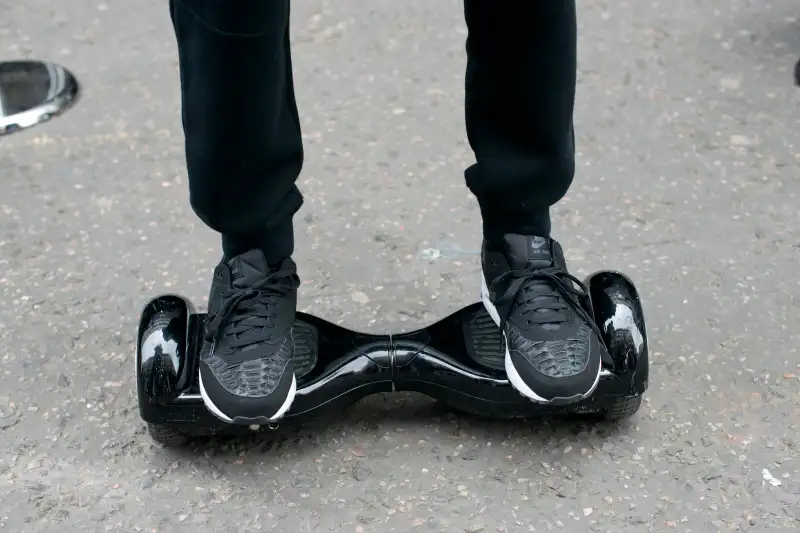 Kirstin Sinclair—Getty Images
The Consumer Product Safety Commission announced on Wednesday a massive hoverboard recall, citing the risk of fire if the mechanized devices' lithium-ion batteries overheat.
Also dubbed "self-balancing scooters" by the agency, the recall affects more than half a million hoverboards and 10 companies. The CPSC said there were nearly 100 reports of the battery packs "overheating, sparking, smoking, catching fire and/or exploding," leading to injuries and property damage.
The CPSC advised people to stop using the hoverboards and return them to where they bought them as soon as possible."We've concluded pretty definitively that these are not safe products the way they were designed," chairman Elliot Kaye told ABC News. "It's the recall we've all been waiting for to address this."
More than 500,000 hoverboards produced by eight different manufacturers are being recalled. In addition, all hoverboards sold on Overstock.com and one model sold by retailer Boscov's are being recalled. The affected boards were sold between June 2015 and May 2016 for $350 to $900.
Read More: Toys 'R' Us Just Pulled Hoverboards From Its Website
This isn't the first time hoverboards have been labeled a hazard. Last year, airlines banned them because of the battery fire risk. A rush to get the popular Chinese-made devices to market led to manufacturers cutting corners on motors, technology and safety testing, according to Maxx Yellin, cofounder of hoverboard company PhunkeeDuck.