How One Woman Overcame a Panic Disorder to Build a $2 Million Solo Business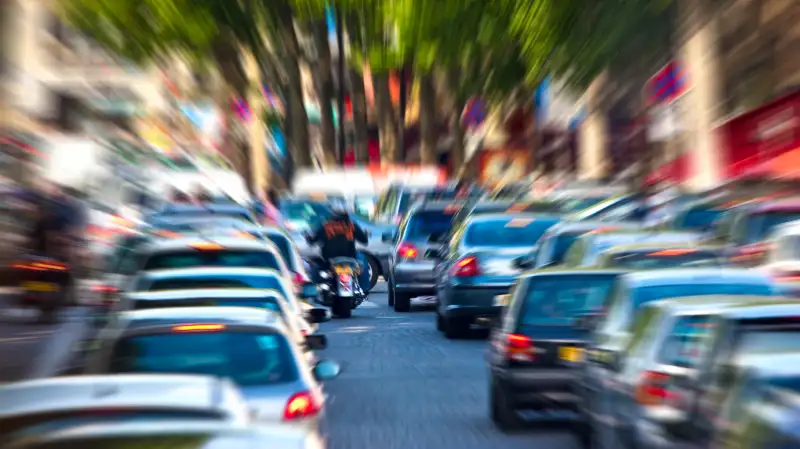 Driving to work one day, multimedia producer Pamela Grossman felt like she couldn't breathe. "My heart was racing," she recalls. "I thought I was dying. I had to pull over."
That day changed her life. It turned out she had a panic disorder, and it kicked in with a vengeance. She embarked on years of treatment, from medication to therapy, but the condition didn't go away.
"It was devastating," says Grossman. "I'm a go-get-'em performer."
That was about 17 years ago. About six months after the attack, in January 2000, the multimedia producer left her job at an ad agency and started a boutique marketing and production studio called In the Present.
Because the attacks made it impossible for her to drive, she set up her business at home, in the Atlanta metropolitan area, and relied on rides from others to get around. "I had no choice," she says. "It was either that or go on disability. While these panic attacks were really, really bad, I had to work. I love what I do. I can't not work."
Today, Grossman is one of a growing number of solo entrepreneurs who are building their businesses to more than $1 million in revenue. According to new data from the U.S. Census Bureau, 30,174 "nonemployer" firms brought in $1 million to $2,499,999 in 2013, up from 23,176 in 2009—a 30% increase. "I'm hoping to tip over $2 million [in revenue]," she says. "We're really close to that."
How did she pull it off, even while battling a disorder that dramatically altered her life? Here are some of her strategies.
Be honest: When Grossman's disorder first struck, she arranged to have a flexible schedule at work. "I had to be able to leave when I wanted to," she says. Eventually, when she realized it made sense to start her own business, she was candid with her clients about her health. "I was very lucky all of my work connections knew who I was before the panic attacks," she says. "They knew something was seriously wrong."
Still, they saw that the quality of her work was as high as it always had been. "A lot of the clients I had worked with wanted to continue working with me," she says. Today, she is serving many of those same clients—and their referrals.
"I have not lost one client in 17 years," she says. "Eighty percent of them, I've had almost since the beginning, if not the beginning. The rest came mostly from referrals."
Build a flexible team. Grossman's business handles projects such as logo design, brand building, marketing and promotional programs, social media marketing and video production. With work quickly flowing in from the beginning, she realized she could not do all of it herself. But she didn't need full-time, ongoing help, so she opted for a contract model, where she compensates highly-skilled contacts with excellent rates. "I've got a great team of people that rotate in and work," she says.
With clients around the globe, she is able to make time zones work in her favor by hiring contractors who get things done while she is sleeping. "We work around the clock," she says.
Make technology work for you. Grossman uses GoToMeeting to hold conferences with distant clients "They can see our screens and work on designs together," she says. The GoToMyPC app lets her access her computer from wherever she happens to be.
Skype is also part of her routine. "For someone like me who can't always go out to the client, Skype has been my best friend," she says. "If a client wants to see my face, they can see it through Skype."
Stay alert to unexpected opportunities. Grossman has recently seen some improvements in her panic disorder thanks to working with a service animal—a 70-pound Labradoodle named Milo. "We're just getting in the rhythm of him helping me move about, drive again, and do the things I need to do," she says.
Her condition has made her aware of the struggles of other people with disabilities who use service animals, which are allowed to enter public buildings and transportation under the Americans with Disabilities Act.
"One of the things I quickly realized was how many businesses don't understand the law and how you are turned down going into a post office or gym," Grossman says.
In a division of her company called ITPVIDEO, she recently produced a video and test to train businesses and governments how to comply with the law. She sells them for less than $5 per person, with 20% of the profits going to nonprofits that train service dogs.
"That was a great project," says Grossman. "It is really helping people with disabilities lead a better life."