3 Stupidly Simple Ways to Make Sure You Never Ever Pay ATM Fees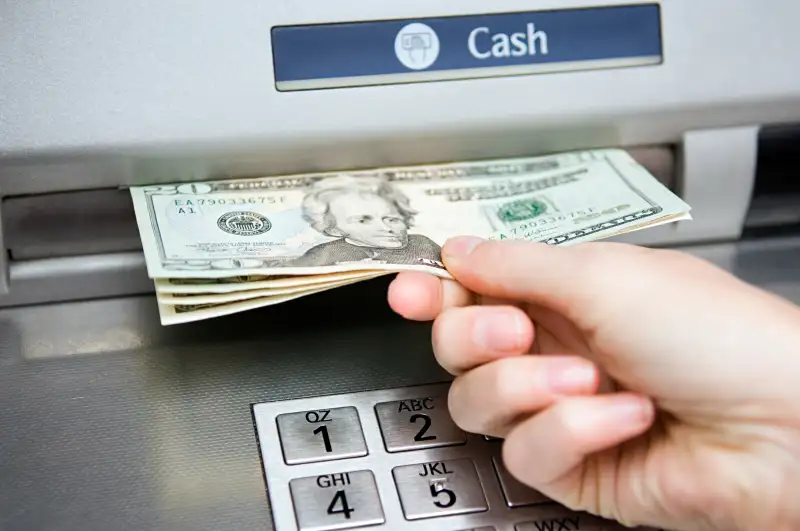 Image Source—Getty Images
Using an ATM that's not run by your bank will now cost you about as much as a latte at Starbucks.
Consumers now fork over, on average, $4.35 per transaction on out-of-network ATMs, according to Bankrate.com's just-released 17th annual checking survey. That's a 5% jump over last year and a 23% increase over the past five years.
"ATM fees have been going up for a long time," says Bankrate's chief financial analyst Greg McBride. "It's low hanging fruit for the banks."
The fee you pay for these types of transactions comes from two sources: The ATM owner charges you a surcharge for using the machine, and your bank charges you for going out of network. The former fee advanced 7% to $2.77, while the latter climbed 3% to $1.58.
Together these costs add up to a decent chunk of change: One trip to a non-sanctioned ATM a month costs more than $50 a year.
For consumers, this is a completely unnecessary outlay, however.
"There are steps people can take to avoid ATM fees, regardless of how long they keep rising," says McBride. "Plenty of people out there not paying fees at all."
1. Have a Treasure Map in Hand
Download your bank's mobile app, if you haven't already. Chances are it contains a feature that lets you see nearby branch or ATMs that won't charge a fee.
Make a habit of checking before you stick your card into somebody else's ATM—there may be a cheaper option closer than you think.
2. Get Cash Where You Buy Your Groceries
Many stores—including pharmacies and supermarkets—allow you get cash back at the point of sale. If you're getting something, why not also make a habit of getting cash on these trips, since this basically functions as a free ATM withdrawal.
3. Go with a Bank that Won't Punish You
Not the type to remember to use your bank's ATM? You might want to trade in your brick-and-mortar bank for an online one. Ally and Schwab do not charge you to use another bank's ATM (since these institutions don't have their own) and they will reimburse you for any ATM fees.
And since digital financial institutions don't service branches, fees tend to be lower and you can even receive interest on your checking account. Ally currently offers 0.10% on balances under $15,000. In a way, you could say they're paying you to use another bank's ATM.