How to Fix Your Finances...By Fixing Your Blood Pressure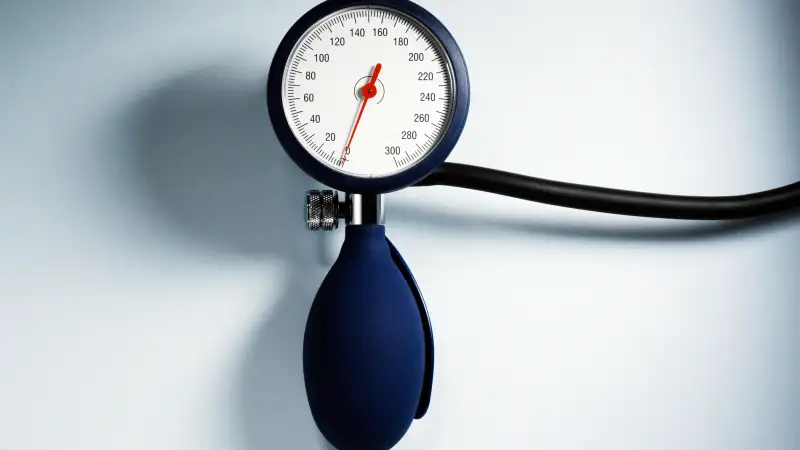 Anthony Harvie—Getty Images
High blood pressure affects one in three adults in the United States. It can have a major impact on your health, of course; as a financial planner, I'm also conscious of the negative consequences it can have for your finances, too.
The challenge with high blood pressure is that it does not cause a person to feel ill. With health care costing as much as it does, it is easy to forgo treatment for an illness that doesn't cause many symptoms. So many people leave their high blood pressure untreated.
The end result of this inaction: greater illness and higher health care costs down the road. Untreated high blood pressure leads to heart disease, strokes, or heart and kidney failure. Not treating high blood pressure is a perfect example of being penny-wise and dollar-foolish.
So given the importance of treating high blood pressure, what can people do to control the current cost of their illness? A couple of actions can go a long way.
Improve Your Lifestyle
An unhealthy lifestyle is the most common way people develop high blood pressure in the first place. Weight loss, regular exercise, salt reduction, and limiting alcohol are cheap ways to potentially eliminate the disease. These aren't easy changes at first, but by developing a new lifestyle as a habit, the new behavior gets easier with time.
A healthy diet is also important, but a diet heavy in vegetables, fruit, and unprocessed food can cost a lot and require time-consuming amounts of cooking. One way to mitigate this cost is to become an "Iron Chef": work with the raw material at hand. Go with what's on sale in the grocery aisle, or even better, hit the farmer's market. Spend a couple of hours on days off to cook enough to last most of the week.
Manage Your Medicine
Doctors choose medication to treat high blood pressure based on a number of factors. Concurrent illness, other medication, demographics, and potential side effects all play a role. The good news is that most medication used to treat high blood pressure comes in generic form, and the generics work just fine. Generics are cheap. In fact, some pharmacies will provide generic medication for high blood pressure for free! Your doctor will know if these opportunities are available in your area; it's up to you to ask about the options.
The most important part of medication management is consistency. Medication taken regularly and about the same time everyday results in better blood pressure control. Ideally, people brush their teeth every day, so why not put your medication by the toothbrush and make it part of the routine?
If your blood pressure is too high, the doctor will see you every couple of weeks or so until it is in a good range. If blood pressure is well controlled with lifestyle and medication, doctor visits are reduced to once or twice a year, depending on other health issues. Better control results in fewer doctor visits, which reduces the cost of care.
High blood pressure doesn't have to be costly. By being forward-thinking about it, you can greatly improve the quality and length of your life — and lower your expenses along the way.
----------------------------------------
Carolyn McClanahan is a physician, financial planner, and founder of Life Planning Partners. In addition to running her financial planning practice, she educates financial planners, health care professionals, and the public on the intersections of health and personal finance.