How to Get Free Pancakes on National Pancake Day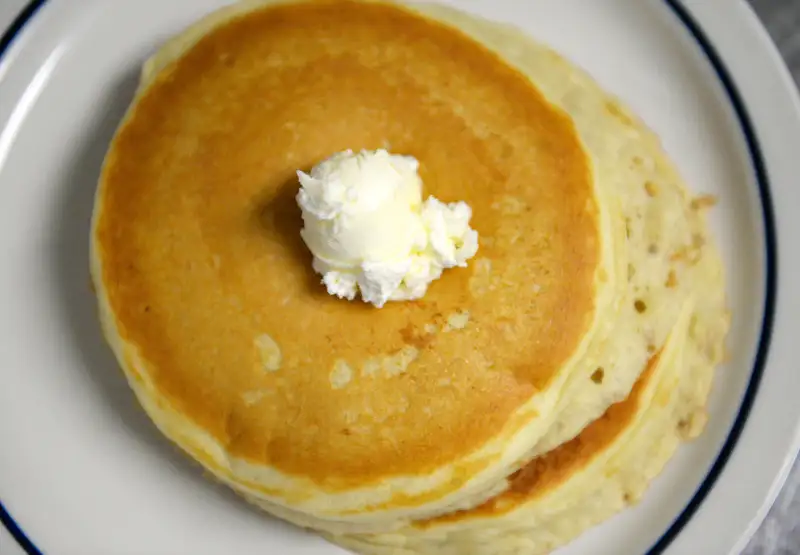 RJ Sangosti—Denver Post via Getty Images
Unlike other faux food holidays, which stick to a specific date on the calendar or reliably always fall on, say, the first Friday of June like National Donut Day, National Pancake Day is more of a moveable feast.
The celebration is the brainchild of IHOP, which generally marks the big day sometime in late winter. It was held on Feb. 5 in 2013, March 4 in 2014, March 3 in 2015. Adding to the confusion—and this isn't necessarily a bad thing, because it means more free food—separate "holidays" celebrate International Pancake Day and Give Kids the World Pancake Day. The latter, which just rolls off the tongue, was hosted by Perkins last fall and featured (of course) free pancakes combined with a fundraiser for a kids' charity.
This year, IHOP's National Pancake Day takes place on Tuesday, March 8, 2016. And like every year, the event combines the offer of one free short stack of buttermilk pancakes per customer with the option to make a donation to the Children's Miracle Network Hospitals or other designated charities. The promotion is valid from 7 a.m. to 7 p.m. on March 8, and there is no coupon or purchase required. Just show up, ask for your free pancakes—and please, do consider giving to charity before heading out the door.
As GoBankingRates.com and others have noticed, other restaurant chains, including Denny's, Bob Evans, and Friendly's have special breakfast deals valid before, during, and after National Pancake Day—but they're not quite as generous as IHOP's big giveaway, and they generally require the use of a coupon.