How to Take Your Cellphone Abroad (and Not Come Home Broke)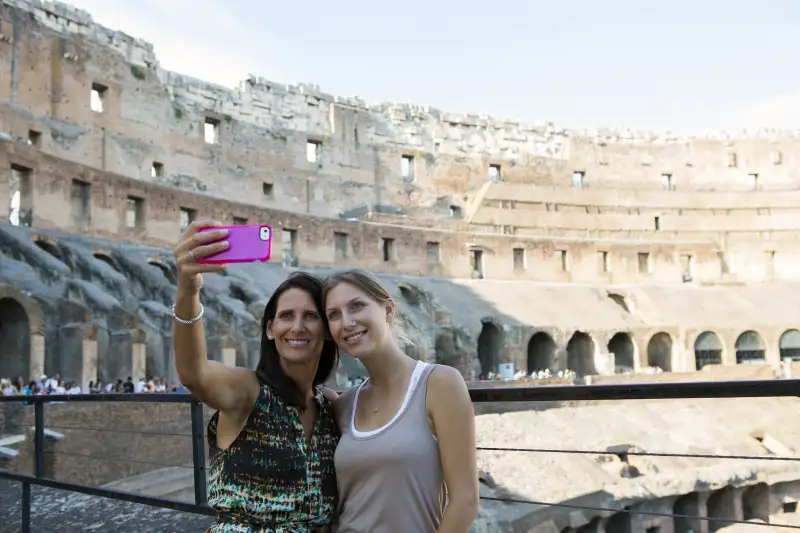 Pam McLean—Getty Images
The best strategy depends on the type of trip you're taking.
If you're going on vacation
Turn off data roaming by switching to airplane mode so you don't connect accidentally. "That's the biggest way people get hit with charges," says Logan Abbott of cell plan comparison site Wirefly.com. When possible, stick to free, secure Wi-Fi connections for all your Internet needs. For super-cheap calls, use a free app like Skype or MagicApp. Know you'll need to talk, text, or surf on the go? Buy a short-term international package from your carrier, says CNET writer Maggie Reardon. These bundles are pricey—AT&T, for example, charges $30 for 120MB of data in more than 150 countries—but carrier packages do beat the sky-high rates of a domestic plan.
If you're traveling for an extended period of time
Spending a while in one area? You may be able to use a prepaid international SIM card, which will effectively transform your device into a local phone. Say you're traveling in India. Put a $39 Airtel SIM card in your phone and data rates drop to $1.80 for 300MB. To use a SIM card, you'll need a compatible phone that's been "unlocked," meaning it can be used on a variety of networks. Check with your carrier to see whether your device qualifies, and if necessary, ask it to unlock the phone for you. One note: Switching cards will change your number, requiring folks at home to make an international call to reach you. For frequent trips, Abbott recommends T-Mobile's Simple Choice plans, which start at $50 a month and include free international data in more than 120 countries.
Looking for a cell plan to use here at home? Check out our Best Cellphone Plans of 2014.