6 Creative Ways to Burn Your Unused Vacation Days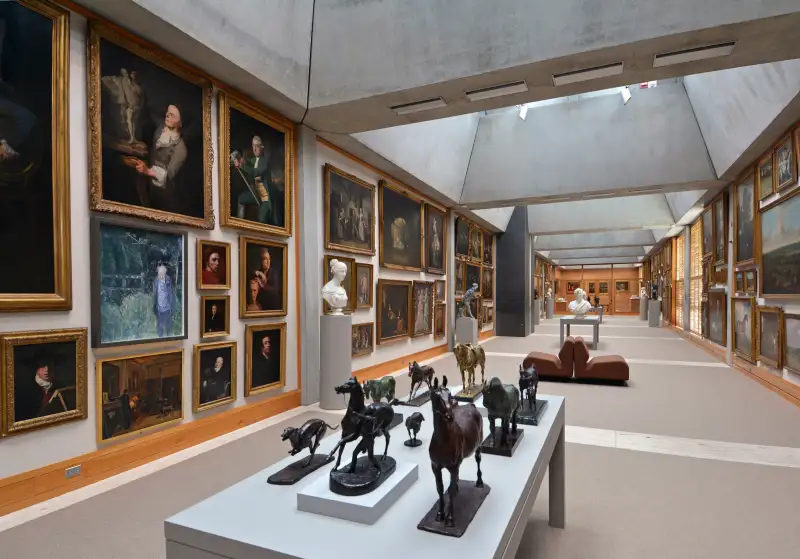 It's the end of the year, and you've got some vacation days to burn.
Remember: This is a good thing. You don't need weeks of uninhibited travel, or a tropical cruise, to sneak some R&R into your schedule.
"Vacation time is part of your compensation," says Alison Green, the advice columnist behind the popular career blog, Ask a Manager. "There's no use letting go of essentially free money just because you don't have a two-week-long vacation planned."
You're probably not the only person at your office scrambling to "use or lose" time off — half of American workers will end the year with unused vacation — but there are plenty of ways to pepper in some leftover days before the end of the year.
Here are six suggestions.
Finish That Project
Free days are a good excuse to cross some personal projects off your to-do list. Maybe you've been meaning to clean out the garage, make a family scrapbook, or knock out your holiday shopping. Now is your chance to dive in.
"One year I took Wednesdays off for a few months to help plan for an event," says Emily Elder, Practice Development Manager at the career consultancy RiseSmart. "I was energized during my work days and the disruption to my team and my work was minimal. It was fun."
Step Up That Side Hustle
Do you have an Etsy shop, photo blog, or T-shirt store you've been neglecting? Take a few days to make it a priority. If you're all caught up, think about how you could use the days to grow your business — maybe you could take an online course, network at a local Meetup, or borrow some small business books from the local library during your time off.
"I take a day off every other month or so and use at least half of the day to write blog posts, work on new courses, or plan for the quarter," writes Jessica Williams, a business consultant and blogger. "And if you have paid vacation days, you're essentially getting paid to work on your side hustle. Win-win."
Donate Those Days
About 30% of employers allow workers to donate PTO to coworkers in need, according to a survey from the International Foundation of Employee Benefit Plans.
Ask an HR rep if your company has a donation policy, and what the ground rules are. Adding to a coworker's sick leave, which can often be used to care for a sick relative, or to access domestic violence services, can be especially appreciated around the holiday season.
If your company doesn't have a donation policy, consider using your leftover vacation to volunteer at a local charity. If you don't have one in mind, LinkedIn's "Volunteer Marketplace" can match your work experience with nearby opportunities.
"Your time, skills and expertise are incredibly valuable," says Cammie Erickson, Senior Manager at LinkedIn for Good. "You should share them."
Have a Staycation
Take a long weekend, set your out-of-office message to "away," and pretend you're a Real Housewife for a few days.
To truly staycate, you'll want to abandon as many responsibilities as you can. So even if you plan on just bumming around, tell the dog walker to come anyway, and send the kids to daycare. Then, go to brunch with friends, take a yoga class, or read a book cover to cover.
"There's nothing wrong with taking a day to watch Netflix," Green says.
Pretend You're on a Real Vacation
You don't need to visit a national park to go camping, the Autobahn to take a road trip, or the Louvre to see some great art. Small-scale excursions are cheap, stress-free, and take next to no planning. Camp in your backyard, road trip to a neighboring state, or spend a day in a museum you've never visited — anything that feels new but doesn't require a plane ticket or an overnight hotel stay.
Elissa Herman, an advisor for the Chicago-based Travel 100 Group, calls these "mini-cations."
"Treat yourself to seeing all your town has to offer that you never get a chance to experience," she says.
Throw a Hail Mary and Ask for a Rollover
Even if your company doesn't usually let employees carry leftover vacation time into the next year, there's a chance your boss will make an exception.
If you've stockpiled vacation because you haven't been able to step away from a project, or it's the busiest time of the year for your team, gently remind your manager.
"The framing is, 'I'm doing the right thing here, I'm being conscientious, so can we adjust the timing?'" Green says.
After you get your boss's blessing, it's probably a good idea to get it in writing, she adds.
"Sometimes there are miscommunications, or your boss leaves and a new manager has other ideas," Green says. "Send them a quick email confirming what you agreed to, so you have it in writing, but it doesn't feel like you're shoving a contract under their nose."