How to Watch Lindsey Vonn Ski in the 2018 Winter Olympics for Free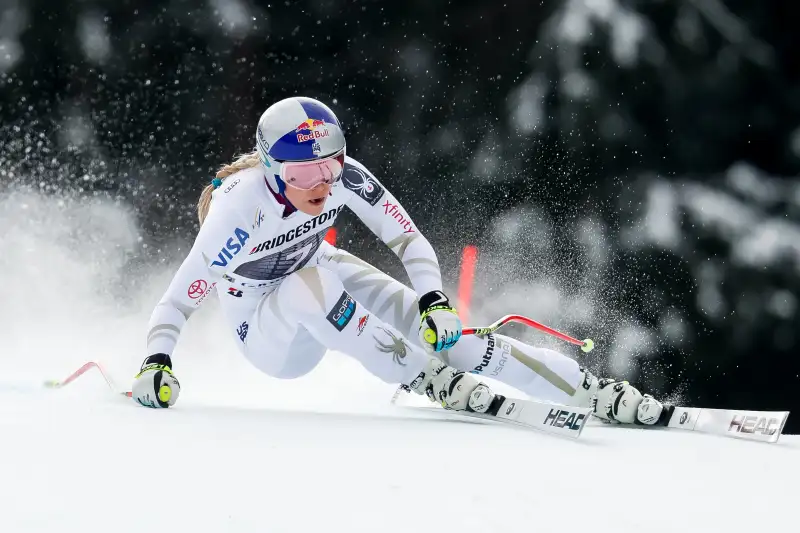 Hans Bezard/Agence Zoom—Getty Images
Superstar U.S. skier Lindsey Vonn is about to have a very busy week on the slopes at the 2018 Winter Olympics in PyeongChang.
Vonn, the winner of over 80 World Cup races, as well as the gold medal in the women's downhill at the 2010 Winter Olympics in Vancouver, is scheduled to compete in three alpine skiing events in the days to come.
Vonn is expected to race in the Women's Super-G, Women's Downhill, and Women's Combined events at the 2018 PyeongChang Games, and the races stretch from Friday, February 16, to Friday, February 23.
Here's the schedule for how to watch Lindsey Vonn compete in the Olympics, per NBCOlympics.com:
Friday, Feb. 16: Women's Super-G Final, starting at 9 p.m. ET on NBC
Sunday, Feb. 18: Women's Downhill Training, starting at 9 p.m. ET on NBCSN
Monday, Feb. 19: Women's Downhill Training, starting at 9 p.m. ET on NBCSN
Tuesday, Feb. 20: Women's Downhill Final, starting at 9 p.m. ET on NBC
Thursday, Feb. 22: Women's Combined Run 1, starting at 9 p.m. ET on NBC
Friday, Feb. 23: Women's Combined Run 2, starting at 12:30 a.m. ET on NBC
Bear in mind that all events are subject to change due to the weather. Wind has caused multiple alpine skiing events to be postponed at the 2018 Olympics. The delays have affected the race schedules for Mikaela Shiffrin and other Olympic skiers.
With the exception of the training sessions, which are airing on NBCSN, all you have to do watch Lindsey Vonn in the Olympics is tune into your local NBC station at the correct time. Most pay TV providers include free broadcast networks like NBC in basic packages. Even if you don't have cable or satellite TV, you can still watch NBC for free with a digital antenna.
How to Stream Lindsey Vonn Compete in the Winter Olympics for Free
For streaming Lindsey Vonn in the Olympics on a laptop, phone, or other device, head to NBCOlympics.com or the NBC Sports app. NBC will allow you to live-stream the Olympics for a limited period, before prompting you to log in with a pay TV account number and password.
You may also be able to stream NBC with one of the many live-streaming TV services on the market. They include DirecTV Now, Hulu Live, Playstation Vue, Sling TV, and YouTube TV. Many of these services include local NBC channels and other networks in their streaming packages, but what's included varies based on location and provider.
All of these services come with free trial periods for new signups, allowing you to check them out for a week or so without paying. Just remember to cancel before the trial period ends. If you don't cancel in time, you'll be charged in full—for $20 to $40, depending on the service—for the next month.