How to Watch the Olympics Figure Skating Pairs Final for Free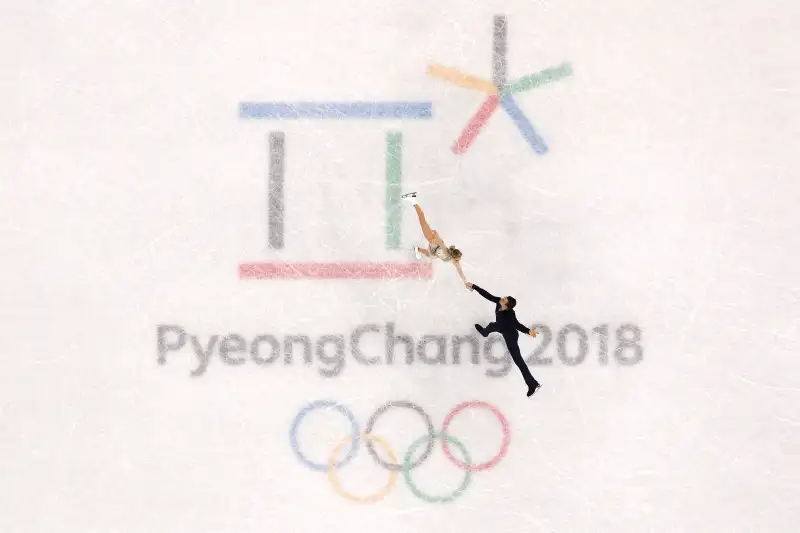 Figure skating fans are eager right about now to watch the Winter Olympics' pairs free skate, which will determine who wins the gold medal in figure skating pairs at the 2018 PyeongChang Games.
NBC has broadcasting rights for the 2018 Winter Olympics, and all the events are airing on a variety of NBC-owned channels, including NBCSN, USA, CNBC, and local NBC stations around the country.
Because of the time change, and because so many different channels are involved, it can be difficult to figure out how to watch the Olympics—especially if you want to watch the 2018 Winter Olympics for free. For everyone who wants to tune in to watch the final event in the figure skating pairs competition, we've got you covered.
The Olympic figure skating pairs short program was broadcast on NBC on Tuesday night in the U.S., soon after American snowboard superstar Shaun White won the gold medal in the men's halfpipe, becoming the only snowboarder ever to win three Olympic gold medals. According to NBCOlympics.com, which lists a comprehensive broadcast schedule for all 2018 Winter Olympics events, the figure skating pairs free skate will be shown on local NBC stations, with coverage starting at 8 p.m. ET on Wednesday, February 14.
So all you have to do to watch the Olympics figure skating pairs is find your local NBC station on Wednesday night. Most cable to satellite TV providers include NBC and other broadcast channels in basic packages. Even if you don't have pay TV you can watch for free with a digital antenna in the vast majority of the country.
Sui Wenjing and Han Cong, the reigning world champions from China, are currently in first place in the figure skating pairs competition, followed by Yevgenia Tarasova and Vladimir Morozov, representing the Olympic Athletes from Russia, and Meagan Duhamel and Eric Radford, skating for Team Canada. America's Alexa Scimeca Knierim and Chris Knierim, who are sitting in 14th place, will also skate in the pairs long program tonight.
The Knierims stand out from the pack as the lone U.S. couple in the final, and as the only pair that's actually a married couple. They even shared a sweet kiss on the ice after finishing their short program—on Valentine's Day no less.
How to Stream the Winter Olympics Figuring Skating Pairs Final for Free
If you don't have a TV, or prefer to stream the Olympics on your phone or other device, NBC is live-streaming events at NBCOlympics.com and the NBC Sports app.
Everyone can stream the Olympics for free at least for 15 minutes or so. In some cases, NBC may then require you to log in with a pay TV account to continue streaming.
One alternative strategy to sign up for a live-streaming TV service that includes NBC's cable channels in the lineup. DirecTV Now, Hulu Live, Playstation Vue, Sling TV, and YouTube TV are among the streaming services with packages including some or all of the NBC-affiliated channels showing the Olympics—often including local NBC affiliates too.
All of these services come with free trial periods for new signups, allowing you to check them out for a week or so without paying a dime. Just remember to cancel before the trial period ends, assuming you don't want to stay on as a paying subscriber. If you don't cancel in time, you'll be charged in full for the next month. The monthly fees for the base streaming package from each of these services cost $20 and up.