Hurricane Matthew Is Already Hitting East Coast Pocketbooks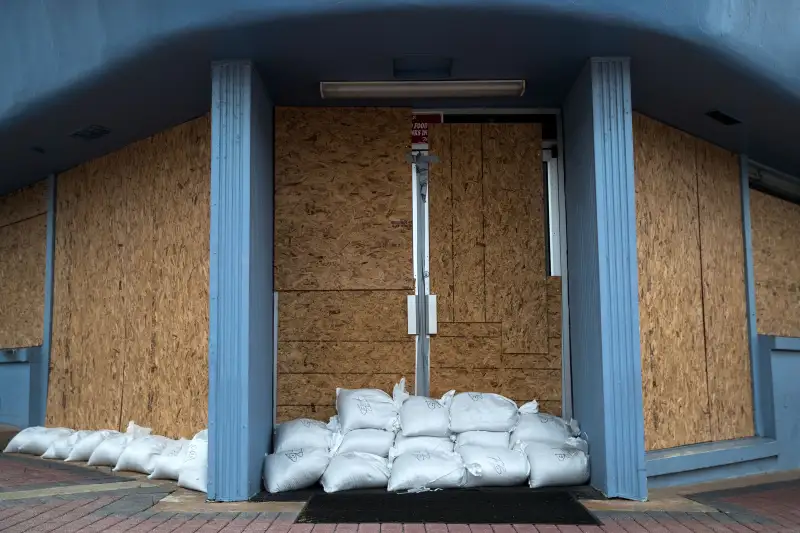 Drew Angerer—Getty Images
As Hurricane Matthew threatens to throw the East Coast into disarray, several coastal counties have already issued mandatory evacuation orders.
For the estimated 2 million people from Florida to South Carolina that the orders apply to, that's not going to be an easy endeavor. Or a cheap one. For starters, there's transportation expenditures—the plane and bus tickets and gasoline that enable a safe getaway. For those who aren't lucky enough to have family or friends within driving distance, hotel costs are an additional factor.
Data on the costs of hurricane evacuation is sparse—costs fluctuate by distance traveled—but a widely-circulated study from 2003 estimates that the aggregate evacuation costs to individuals in coastal counties range from $1 million to $50 million depending on storm intensity and emergency management policy (the study used data from North Carolina residents who experienced Hurricane Bonnie in 1998).
For those in hurricane-threatened zones who aren't facing evacuation, preparation brings a different set of costs—door and window sealing, generator purchases, and more. Fully locking down your home could cost $4,000 or more, CBS News estimates. And then there's flood insurance. Following Hurricane Sandy, the cost of insurance skyrocketed—between 2003 and 2013, the average premium climbed 69%, to more than $1,000 a year. (Note: If you're in hurricane zone and are staying put, these are the essential items you'll need.)
As the hurricane approaches more population centers, a handful of people have stepped up to help defray some of the costs. Airbnb is reportedly connecting those fleeing the storm with free places to stay in other parts of Florida and South Carolina. A search of the company's Disaster Response Tool late Thursday afternoon showed about 25 properties in central Florida offering free rooms.
But for millions of Americans, unfortunately, the financial consequences of the impending storm loom as large as the physical and emotional ones do.