IHOP Is Giving Away Free Pancakes for National Pancake Day 2018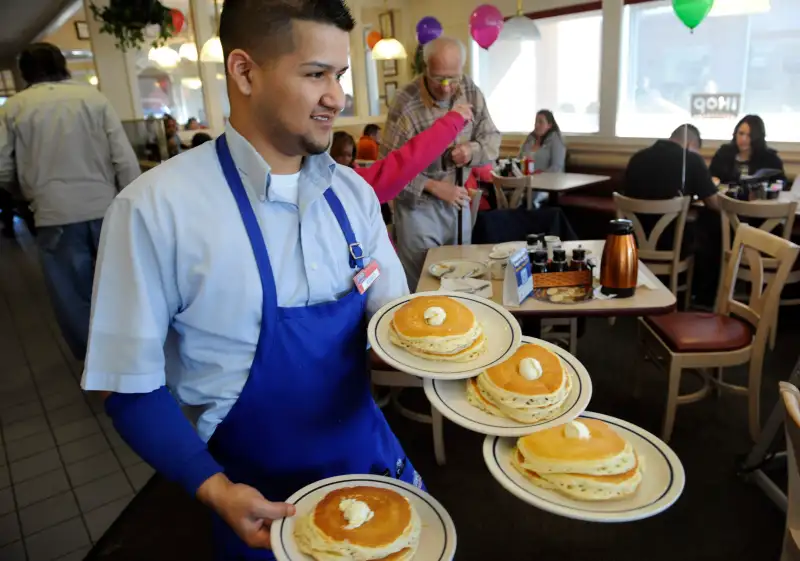 Kathryn Scott Osler—Denver Post via Getty Images
Did someone say free pancakes?
National Pancake Day 2018 falls on Tuesday, February 27 — and that's good news for sweet-toothed breakfast fans. IHOP is celebrating National Pancake Day 2018 by giving every IHOP customer a short stack of original buttermilk pancakes for free.
The special IHOP free pancake deal is good for orders placed between 7 a.m. and 7 p.m. on Tuesday. There is no coupon, loyalty program, or other purchase required to get your free pancakes. The giveaway is valid at participating IHOP locations only, but the vast majority of IHOPs are participating.
IHOP is, however, asking customers to consider making a charitable donation while dining on free pancakes. Each year on IHOP National Pancake Day, IHOP collects money for donations to local children's hospitals and health organizations. IHOP is hoping to raise $5 million in donations for National Pancake Day 2018. Since IHOP began hosting its free pancake deal on its original National Pancake Day in 2006, the diner restaurant chain has donated nearly $30 million to charities.