Ina Garten Debuted a Stunning $15,500 Custom French Stove And You Have to See It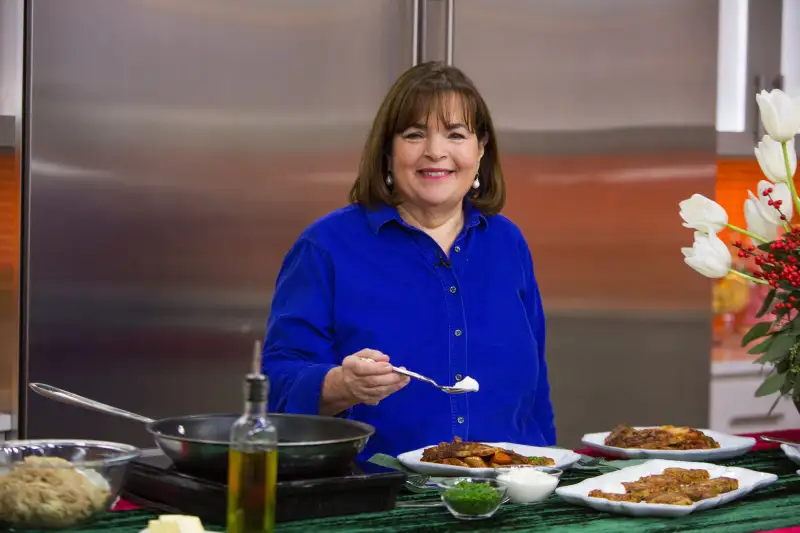 NBC—NBCU Photo Bank via Getty Images
Ina Garten just seriously upped her kitchen game.
The beloved Food Network chef shared a photo on Instagram last week of a brand new addition to her Manhattan apartment — a custom $15,500 stove that was already adorned with some of her go-to cooking utensils.
The Barefoot Contessa host commissioned the fancy stove from Lacanche, a family-run business in France that has been around for centuries. The stoves are so exclusive that the French factory where they are made only makes 50 stoves per month for its American customers, according to Elisa Waysenson, the vice president of Lacanche's East Coast operations.
Garten customized the "Sully" model, which starts at $13,850, and added two $825 burners. The made-to-order stoves can take up to four months to build and can cost thousands of dollars to ship, according to Lacanche's website.
Garten had her stove made in the company's signature black with brass hardware because of its elegance and timelessness, Waysenson said.
"What was important to her was to have two ovens of the same size that could bake side by side, with one being electric and one being gas," said Waysenson. "She wanted a lot of burners, but also a lot of simplicity," so she could test and create new recipes. And within hours of posting photos of the new stove, Garten was already putting it to use to make "gorgeous Pistachio Meringues" inspired by one of her friends.
"She could have done anything she wanted, but she kept it simple," Waysenson added.
Plenty of other celebrity chefs have shelled out the dough for the high-end ranges including Jean-Georges Vongerichten, Padma Lakshmi and Mimi Thorisson, who owns not one, but two Lacanche beauties.
But the high price is worth it if you can afford it — even though they are nearly $11,000 more than the highest-rated oven ranges of 2017, according to Consumer Reports. The stoves are so sturdy that some families pass them down through generations if they are well cared for, according to Waysenson.
"In France, a Lacanche is considered an heirloom. You pass it on to your kids or your grandkids," she said. "You can keep it for 100 years if you take care of it."
In the U.S., most customers use their Lacanche ranges for about 25 years and are typically repeat customers, she said.
The craziest custom-request the company ever received? A gigantic range with gold knobs.
"So we did it," Waysenson said. "The sky's the limit."