This Is Why You Should Consider Dumping Your Traditional Job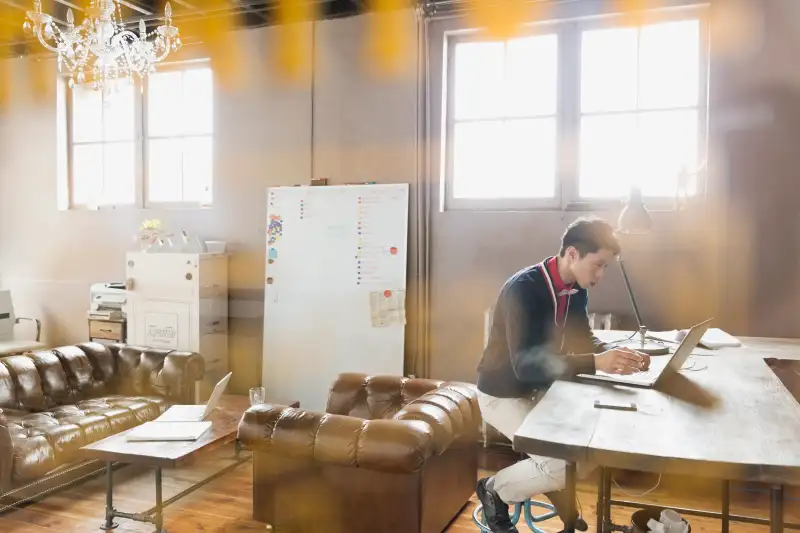 Hero Images—Getty Images/Hero Images
Don't feel bad for independent workers because they don't have regular jobs, with benefits, traditional work hours, and such. This broad category of workers, which includes freelancers, independent contractors, and the self-employed, is quite happy with life as it is.
According to the 2015 edition of the State of Independence report from MBO Partners, a business services company focussing on the self-employed, 79% of independent workers say they are happier working on their own.
The full report will not be released until the fall, but Steve King, partner at the small business analysis firm Emergent Research that worked with MBO on the study, also said 59% of independent workers reported they were healthier than if they held a traditional job.
Why are independents in such a good mood? King says features like control, autonomy and flexibility make independent work more attractive than the typical 9-to-5. "Our research, and the research of others, is finding growing numbers of Americans are willing to trade income and job security for the autonomy, flexibility and control independent work provides," King writes.
To some extent, the study's findings are to be expected. The majority of those surveyed say that, for a variety of reasons, they voluntarily chose the independent work life over more traditional gigs. So it's no surprise nearly two out of three independent workers report being "very satisfied" with their work situation, and why four out of five plan on staying independent. After all, most of them consciously decided to pursue this style of work.
MBO says almost 18 million Americans are full-time independent workers, an increase of 12% over the last five years. According to the company, the overall employment market grew by 7% in the same time period.