Inflation Falls for 10th Consecutive Month. Here's What's Getting Cheaper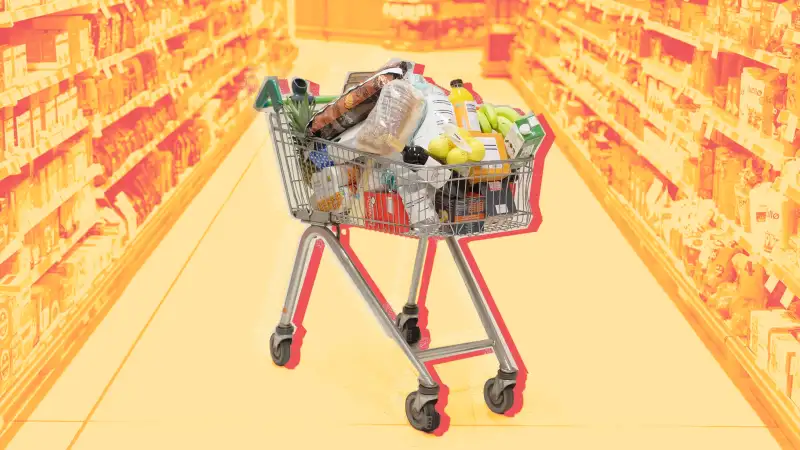 The headline inflation rate has fallen for 10 months straight. Consumer prices remain stubbornly high in certain areas while falling sharply in others.

From March to April, overall prices jumped 0.4%, according to new inflation data released by the Labor Department Wednesday. For the year ending in April, the inflation rate was 4.9% — slightly below economists' predictions of 5%.
Despite a steady decline in the annual inflation rate since the peak of 9.1% in June 2022, inflation lingers well above the 2% rate that the Federal Reserve prefers to see over the long run.
"There's evidence here that things are improving — but improving slowly," Wendy Edelberg, an economics fellow and director of the Hamilton Project, said Wednesday during a virtual panel held by the Brookings Institution.
So-called "core inflation," which strips out volatile food and energy prices, posted a 5.5% annual increase in April and a 0.4% monthly increase from March. When weighing interest rate hikes, the Fed watches this specific measure of inflation closely.
Why is inflation still high?
In its report, the Labor Department said that the rising cost of housing — which jumped 8.1% annually and 0.4% monthly — was the single largest factor keeping inflation high, accounting for over 60% of the core inflation rate. Doggedly bloated used car prices are another big contributor.
Big picture: Inflation is affected by three main components, as Jason Furman, economics professor at Harvard University, explained during the Brookings panel. Those are supply, the labor market and price expectations. While earlier in the pandemic, supply-chain snarls were a major contributor to soaring prices, Furman says that's now a "non-issue." The labor market remains tight — but that it's about as tight as 2019.
So what's going on?
"At this point, the main source of inflation is that it's just become self-perpetuating," Furman said. "[Businesses] think everyone is going to raise their prices, so [they] do."
Where prices are falling
April's inflation report is a mixed bag. On the whole, prices have gone up from the previous month. But there are a few key areas where consumers are getting some relief.
Piped gas utilities: Prices plummeted 4.9% from March and dropped 2.1% from last April.
Health insurance: Prices plunged 3.8% monthly and 15.8% annually.
Major appliances: Prices for appliances like refrigerators and dishwashers shrank 3.4% monthly and 10.4% annually.
Hotels and motels: Prices sank 3.4% last month but are up 3.5% from last April.
Car and truck rentals: Prices dropped 3.2% monthly and 11.2% annually.
Airfare: Prices declined 2.6% monthly and 0.9% annually.
Groceries: While annual grocery prices are up 7.7%, they fell 0.2% monthly from March — with milk prices in particular dropping 2%.
More from Money:
The Average New Car Is Finally Selling Below Sticker Price
Stock Up on Free COVID-19 Tests Now — Insurance Coverage Is Ending This Week
This Map Shows Which States Still Charge Sales Tax on Groceries, Diapers and Period Products