Should You Invest or Pay Off Debt? Here's a Simple Rule to Follow
Money is not a client of any investment adviser featured on this page. The information provided on this page is for educational purposes only and is not intended as investment advice. Money does not offer advisory services.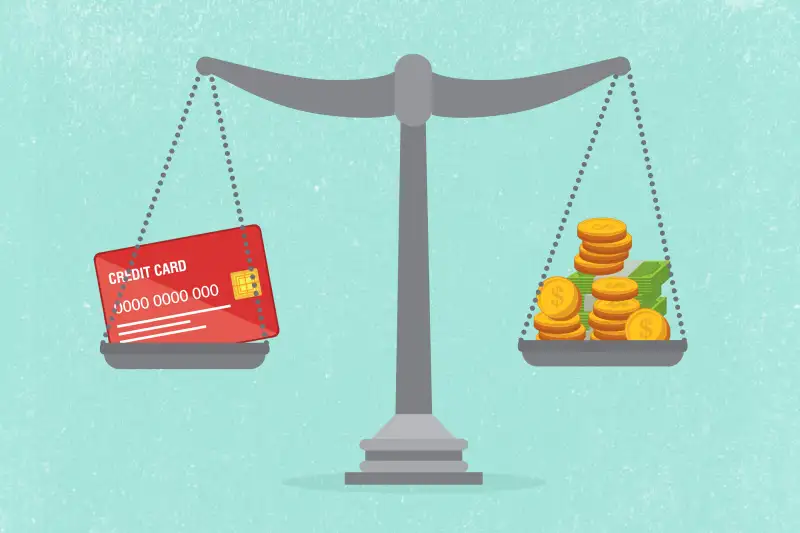 Whether to invest while you're paying off student loans is a fiercely debated topic in the personal finance world. It's about half a step below the "Should you be allowed splurge on nonessentials when you have debt" debate. (I vote yes, with moderation).
Truthfully, the answer is simple: yes, you should be investing when you have student loans.
You'll need to buckle up for some actual number crunching, though. It's the only way to make a compelling case for why it's in your best interest to start investing before paying off student loans.
When Do the Experts Say It's Okay To Be Investing While in Debt?
There is not one specific interest rate upon which the entire industry agrees, except that if it's high—especially in double digits—you should focus on paying off your debt first.
"If you have a very low interest rate on that student loan debt and it's less than 5 percent or less than 4 percent, you might consider investing into the market while you're also paying that off," says Julie Virta, senior financial advisor with Vanguard Personal Advisor Services. "We look at it from a financial situation. If you expect your portfolio to earn 6 to 8 percent, and your student loan debt is at 3, 4, or 5 percent, maybe, you're better off investing your dollars."
Virta does advise considering the climate in which you're investing. The stock market experienced a bull run after the Great Recession in 2009 through 2018, but analysts and experts have been anticipating a market correction and less aggressive returns in the coming years. No one has a crystal ball, of course, but always do your research about recent returns before deciding to invest while paying off debt.
"We tend to say: anything above 7 percent, pay it off," says Sallie Krawcheck, CEO of Ellevest. "For context, the stock market on average, since the 1920s, returns about 9.5 percent annually. Now, some years it's been a lot better and some years it's been a lot worse, but that's the annual average. We believe a well-diversified investment portfolio should return about 6 percent annually. That gives you a guidepost."
"People should have an emergency fund and no high-interest debt before they start investing," says Alex Benke, Vice President of Financial Advice and Planning for Betterment. "You could have mortgage debt and student loan debt, depending on the rate, before investing. Five percent is what we [at Betterment] use as cut-off on student loan debt."
That being said, Benke also advises to still take advantage of an employer-matched retirement plan, even if your student loan debt is above 5 percent. The 5 percent rule refers to general investing in taxable accounts.
The piece has been adapted from Broke Millennial Takes on Investing by Erin Lowry, out now.