If You Have $500, You Can Start Investing. But Should You?
Money is not a client of any investment adviser featured on this page. The information provided on this page is for educational purposes only and is not intended as investment advice. Money does not offer advisory services.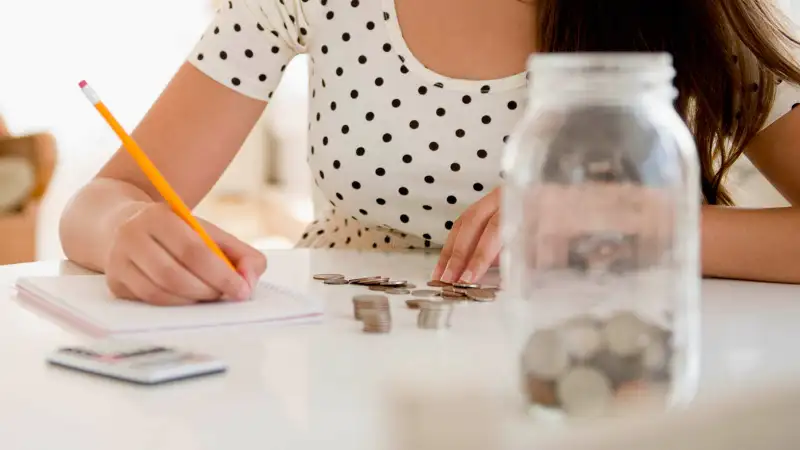 Still trying to get started saving for retirement? Your task just got a little easier.
Online financial adviser Wealthfront is now offering people with as little as $500 to invest a convenient and cheap way to build a portfolio of stocks and bonds. And for accounts up to $10,000, the service is free.
That's sounds like a great deal, and in some ways it is. Of course, Wealthfront isn't doing this to just be nice—they're hoping to turn you into a paying client down the road. And while it's great to get started on retirement saving early, if all you have to to put away right now is $500, you may have priorities besides putting money in the stock market.
Wealthfront is one of a new breed of web-based financial advisers, often called roboadvisers, who aim to automate work once performed by flesh-and-blood stock brokers and planners. The service, which has grabbed $2.5 billion in assets since it was founded in 2008, helps investors purchase a portfolio of low-cost, exchange-traded index funds. The mix is based on an investor's age and answers to online questions about risk tolerance.
Wealthfront's service was already free for investors with less than $10,000. (Investors with more money pay an annual fee based on 0.25% of the amount invested above the $10,000 threshold. All investors pay fees for the underlying funds.) But while it had previously required investors commit at least $5,000, the company on Tuesday lowered that threshold to $500.
Wealthfront isn't alone. A similar service called Betterment has no minimum, although investors with less than $10,000 pay $3 a month, or 0.35% a year if they sign up to have $100 a month transferred in from a bank account.
Both companies are fighting aggressively to capture young investors, even if those customers don't pay much at first. Here's why: Millennials are already the biggest cohort in the workforce. One recent study predicted that as much as $30 trillion in wealth will trickle from boomers to millennials over the next several decades. Online advisers are looking to sign up young people now with the hope of collecting the real money later as their assets grow.
Wealthfront's diversified, index-fund based approach is very sensible. But for people just beginning to save, most financial planners suggest your first priority for money outside your 401(k) is to build an emergency savings fund, ideally one large enough to cover six months of living expenses, in case you lose your job or face a health emergency.
That money should be in something safe, like a simple bank account. Banks do have their flaws: Wealthfront chief executive Adam Nash recently wrote an essay on Medium touting his service over checking accounts that slap investors with with fees for overdrafts and account maintenance. But it's still possible to find a free bank account. Our annual Best Banks feature recommends both checking and savings options.
Investment portfolios are volatile—don't forget stocks more than lost half their value in the last recession, just as many people lost their jobs. Meanwhile, money in a savings or checking account, while it won't earn much at today's interest rates, will always be there when you need it.
The upshot: If you're financially secure and looking to sock away an extra $500 or $1,000 mostly as a way to build your saving habit, Wealthfront's new offer is worth considering. If that $500 is really all you've got, start with something simple and safer. And then keep going.
You Might Also Like:
Would You Trust Your Retirement to a Machine?
What Every Investor Should Know About Schwab's "Free" New Advice Service