Here's How to Sell Your iPhone Before the New Version Floods the Market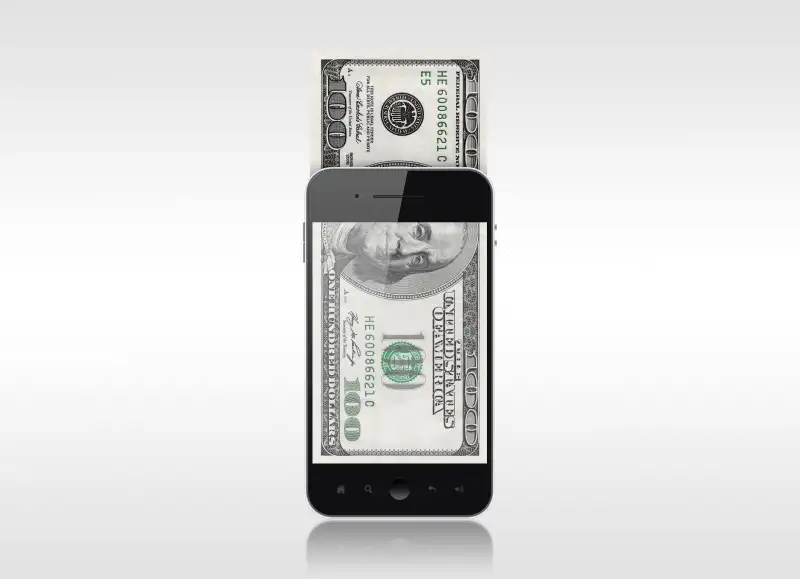 Now that Apple has introduced the new iPhone 6, a window of opportunity has opened during which owners of existing iPhones can recoup a little cash before the new, bigger, better iPhones flood the market.
If you've got an iPhone 5, 5c, or 5s in good condition, in fact, there's a strong chance you can make enough from a sale to cover the up-front cost of an iPhone 6. (The base price of new models is typically $199 if you sign up for a two-year phone service contract.) If you've got an older model or more battered iPhone, there are still opportunities for you to eke some cash from your investment as well.
Here's what prospective sellers need to know before they hit the market.
Move Fast
uSell, an online market for used tech, says the resale value of old iPhones goes down 11% two weeks after a new model launches, and drops another 10% after seven weeks. By the company's calculations, that means iPhone 5s owners who wait almost two months to sell are throwing away about $62.
The main reason most people don't sell their old model right away is that, well, they need a phone -- and it's often difficult to grab the newest release on day one (or day thirty-one, for that matter). One solution is to pop your current SIM card into another, older phone if you happen to have one lying around. iPhone SIM cards should work with any unlocked phone, assuming it has a micro SIM slot. (If it doesn't, you can have the correct type of SIM card programmed at any of your carrier's locations.) This video demonstrates how to remove the SIM card from your iPhone.
Another option is to work with an online buyer who will allow you to lock in a price beforehand and then ship them the phone later. Going through a reseller, instead of putting the phone on the market yourself, can cut into profits. But it's a good option for those without another phone to use or who can't bear to part with their iDevice for a few weeks. We'll cover selling options in more detail later.
Wipe Your Phone
As various celebrities recently learned, your phone likely has a lot of data you'd prefer to keep private. Without the proper precautions, your iPhone's buyer could have access to your photos, texts, email account, and an almost unlimited amount of other personal information. First, back up your device.
Then go to settings, go to the "general" section, and press "Erase All Content and Settings." That will erase the device, and deactivate iCloud, iMessage, FaceTime, Game Center, and other Apple services. Apple has a full guide to this process here.
Time To Unlock
You'll also want to unlock your iPhone before selling it. A locked phone can only work on a certain carrier's network, and buyers may want to use your device with a different service. Verizon customers generally don't have to worry about unlocking because all of the carrier's 4G devices come unlocked out of the box. AT&T, T-Mobile, and Sprint customers can contact their carrier for an unlock code assuming they meet certain requirements like finishing their service commitment (or paying an early termination fee). AT&T's unlock policy is here, T-Mobile's is here, and Sprint's is here.
If you can't unlock your phone, it's not the end of the world. You'll just have to find a buyer on your network and be prepared to accept a lower offer than an unrestricted phone would fetch.
Your Selling Options
Now that you're ready to hit the market, here are the major options. Since there are countless ways to sell electronics online, we've grouped them into three categories based on their strengths. Price estimates for each option are current, but actual prices may change in the future.
FOR TOP DOLLAR: Craigslist and eBay
Assuming you're willing to deal with the hassle, selling your iPhone directly to another consumer is generally going to be more lucrative than going through a company or reseller. Craiglist's one advantage is that it connects you to a local group of buyers, potentially facilitating a faster sale, but the tradeoff is a higher chance of being scammed in the process. eBay generally broadens the number of potential buyers, so it's probably your best bet if you want maximum profits, although you will have to handle setting up a nice product page and shipping the device yourself.
Craigslist varies locally (and prices tend to fluctuate drastically), but an unlocked 16 GB iPhone 5s in New York City fetches around $450-$500 while the iPhone 5 sells for about $300. eBay prices are similar, with unlocked mint condition phones (chargers included) selling in the neighborhood of $550-$600, and a base model iPhone 5 going for $350 to $400.
FOR THE SAFE OPTION: Gazelle/iCracked
Lots of companies will buy your used phone, but each one of these services has a special twist. Gazelle is the standard when it comes to corporate iPhone buyers. The company will give $275 for an unlocked 16GB iPhone 5s in good condition and $165 for an iPhone 5 with the same specs and vital signs. Gazelle also lets customers lock in their price 30 days in advance, allowing you to wait until you snag the latest phone before turning over your old one. When you decide to send over your device, Gazelle covers for the shipping and then pays you when the package arrives.
iCracked is the insurgent in the market. This site offers a 45-day price lock-in and promises to beat competitor prices by $10. It also seems to offer more money in general. When we surveyed prices, an unlocked 16GB 5s was fetching $15 more on iCracked than on Gazelle. Even better, iCracked doesn't make you ship them your product. Instead, a representative will meet you at the location of your choice and, after some brief formalities (iCracked says the transaction takes no more than 20 minutes), will hand you a MasterCard Debit Card pre-loaded with the agreed upon amount.
FOR SPEED: BestBuy/WalMart/RadioShack/GameStop
Yes, physical retail stores still exist, and offer one service their fancy web counterparts can't match: instant gratification. Each company will give you an online quote, and then you can either mail in your iPhone or do the whole transaction at the nearest retail outlet. Price are in the $250 range for an unlocked 16GB iPhone 5s, so you're not exactly getting the highest prices—but hey, if there's a WalMart down the street you can be a few hundred dollars richer in minutes.