IRS Customer Service Is Even Worse Than You Thought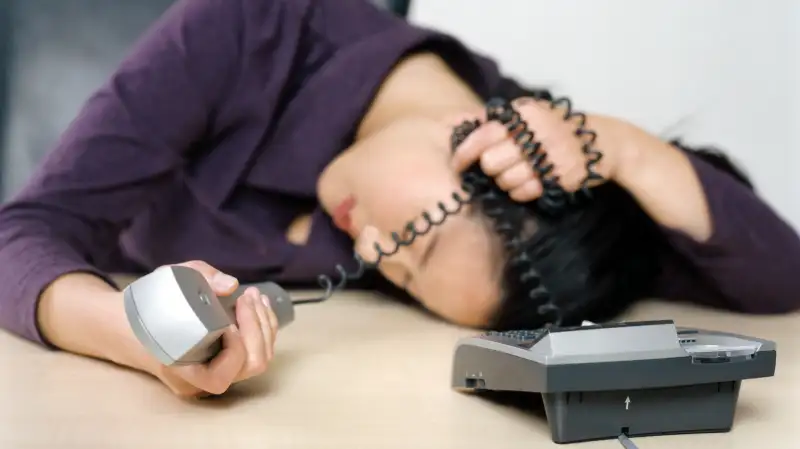 Ranald Mackechnie—Getty Images
If you tried to call the IRS for help during the recent tax season but failed to get through to anyone, you are in good company. In fact, you're in the majority.
According to a new report from the Taxpayer Advocate Service, only 37% of the calls made to IRS customer service from January 1 to April 18, 2015, were actually answered. The average wait time for those who did manage to get through to customer service was 23 minutes.
"This level of service represents a sharp drop-off from the 2014 filing season, when the IRS answered 71 percent of its calls and hold times averaged about 14 minutes," the report states.
What's more, the IRS increased the rate at which it automatically hung up on callers to an astonishing degree. "Courtesy disconnects," the term used for when a call is terminated because the switchboard is overloaded, hit 8.8 million during the 2015 filing season. That's a rise of more than 1,500% compared to 2014, when there were 544,000 such disconnects.
Taxpayers who had good reason to be concerned about identity theft were treated especially poorly by the IRS, which answered only 17% of the calls from those who had been notified that their returns had been blocked due to suspicion of identity theft. Hold times averaged 28 minutes for those who got through. For three consecutive weeks during the filing season—presumably, during a period soon after many taxpayers were notified of the identity theft concerns—less 10% of these calls were answered.
The blame for the abysmal performance can be credited to factors including budget cuts that decreased staffing and increased calls from taxpayers—both of which led to longer wait times, which in turn probably led to more callers hanging up.
In a released statement, National Taxpayer Advocate Nina Olson described the filing season as "generally successful" for "the majority of taxpayers who filed their returns and did not require IRS assistance." But it was a very different story for anyone hoping to ask the IRS a question or two: "For the segment of taxpayers who required help from the IRS, the filing season was by far the worst in memory."