Jackie Kennedy's Martha's Vineyard Farm Is for Sale — and It's Just as Elegant as You'd Think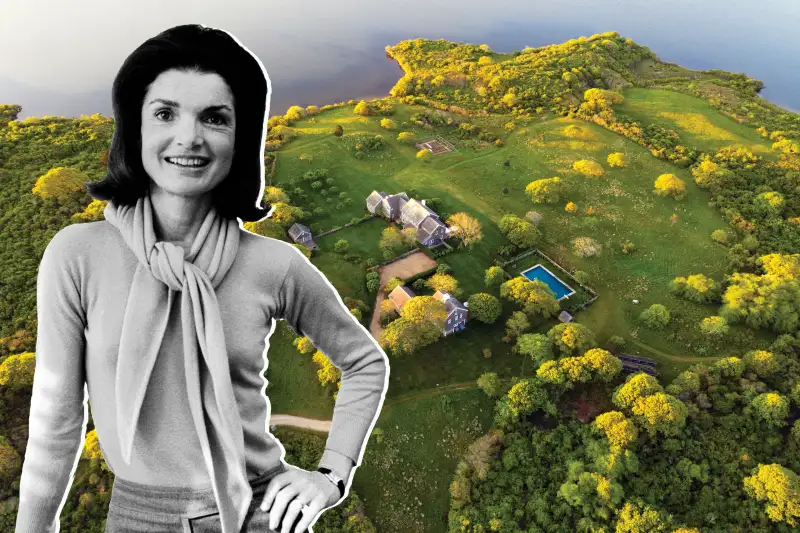 Courtesy of Christie's International Real Estate; Laura Moss Photography—laura moss photography; Getty Images
Jacqueline Kennedy Onassis's Martha's Vineyard farm is up for sale -- for $65 million.
The 340-acre property located on the Massachusetts island southeast of Cape Cod includes a 6,500-square-foot, cedar-shingled home with five bedrooms and two-and-a-half baths, as well as a four-bedroom guest house, and more than a mile of private beachfront, according to Christies' International Real Estate.
The former first lady, who later married Greek shipping magnate Aristotle Onassis, purchased the farm in 1979 and built the main farmhouse in 1980.
"My mother fell in love with Martha's Vineyard," said daughter Caroline Kennedy in a press release. "The dunes and ponds and rolling hills of Aquinnah" -- the western-most section of the island -- "gave her the chance to create a world where she could be so close to nature, close to her family and friends, and, most importantly, close to her beloved books."
The sale could mark a new record for property on Martha's Vineyard, according The Wall Street Journal. The current mark, set by a home once owned by Watergate-era Washington Post publisher Katherine Graham, is $32.5 million.
Check out the photos below:
Courtesy of Christie's International Real Estate; Laura Moss Photography—laura moss photography
Courtesy of Christie's International Real Estate; Laura Moss Photography—laura moss photography
Courtesy of Christie's International Real Estate; Laura Moss Photography—laura moss photography
Courtesy of Christie's International Real Estate; Laura Moss Photography—laura moss photography
Courtesy of Christie's International Real Estate; Laura Moss Photography—laura moss photography
Courtesy of Christie's International Real Estate; Laura Moss Photography—laura moss photography
Courtesy of Christie's International Real Estate; Laura Moss Photography—laura moss photography