J.C. Penney Sued for Never Charging Full Price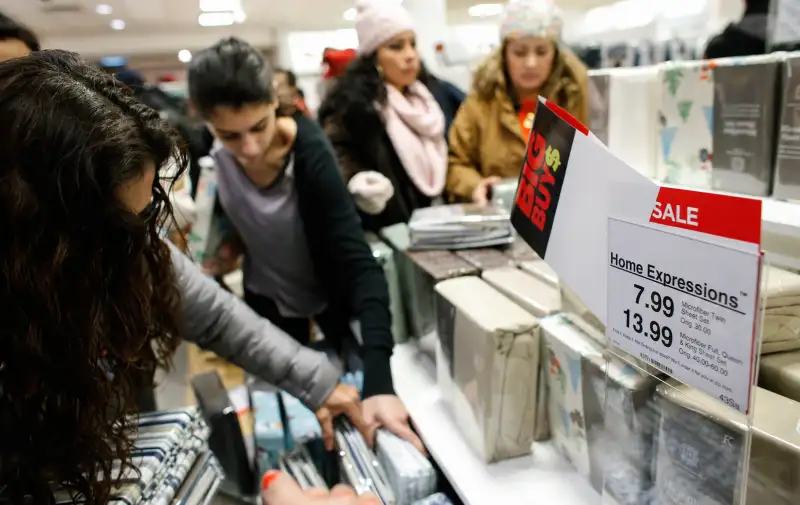 Kena Betancur—Getty Images
J.C. Penney has long been in the business of giving merchandise "fake prices." That's how Ron Johnson described the retailer's pricing strategy when he took over as CEO in 2012, pointing out that less than 1% of store sales were for items at full original price.
After the short-lived Johnson experiment in more transparent, less promotion-driven sales ended in monumental failure, J.C. Penney resorted to its old high-low pricing scheme, in which items were given inflated original prices solely for the purpose of making the inevitable discounts seem more impressive. It's a classic sales strategy known as "price anchoring," and J.C. Penney is hardly the only store known to engage in the practice.
Yet J.C. Penney is the one that has been hit with a class-action lawsuit in California federal court for its pricing strategies, a "massive, years-long, pervasive campaign" that has allegedly been tantamount to deceptive and fraudulent advertising. According to Reuters, the lead plaintiff in the suit purchased three blouses at J.C. Penney at a price of $17.99 each—seemingly a good deal in light of the $30 "original" price on the tag. But with a little research, the shopper discovered that the blouses in question were never priced for more than $17.99 during the three months prior to her purchase.
"Price comparisons are not illegal, but it is deceptive if there is no basis for the original price," said Matthew Zevin, a lawyer for the plaintiffs, who could number in the hundreds of thousands.
This isn't the first time a retailer has gotten sued for allegedly having too many sales and promotions—or rather, for never actually selling items at non-discounted prices. In 2012, Jos. A. Bank, the men's apparel retailer known for seemingly insane "Buy 1, Get 7 Free" promotions, was hit with a class-action lawsuit in New Jersey for allegedly using "misleading, inaccurate and deceptive marketing" to create "a false sense of urgency" among shoppers. Essentially, the retailer was accused of partaking in the same tactic that's gotten J.C. Penney sued: Showing items with list or "original" prices that are never (or almost never) charged.
The suit against Jos. A. Bank was dismissed because the plaintiffs failed to quantify "the difference between what the regular price actually was and what the discount price should have been," according to the New Jersey federal judge hearing the case. This doesn't prove that Jos. A. Bank didn't engage in the practice; it just means that the plaintiffs could not prove how much of an "ascertainable loss" they suffered as a result of the retailer's pricing strategies.
In any event, last month Jos. A. Bank pledged it would be moving away from a "hyper aggressive promotional strategy" because it has hurt the brand—and sales and profits by extension. The announcement took place roughly a year after Jos. A. Bank was purchased for $1.8 billion by rival Men's Wearhouse.
Let's hope that regardless of the results of any lawsuits, stores get the message that the common practice of listing items at inflated, meaningless original prices is bad for business.