Jeff Bezos Is Making His Biggest Charitable Donation Ever. See the $2 Billion Details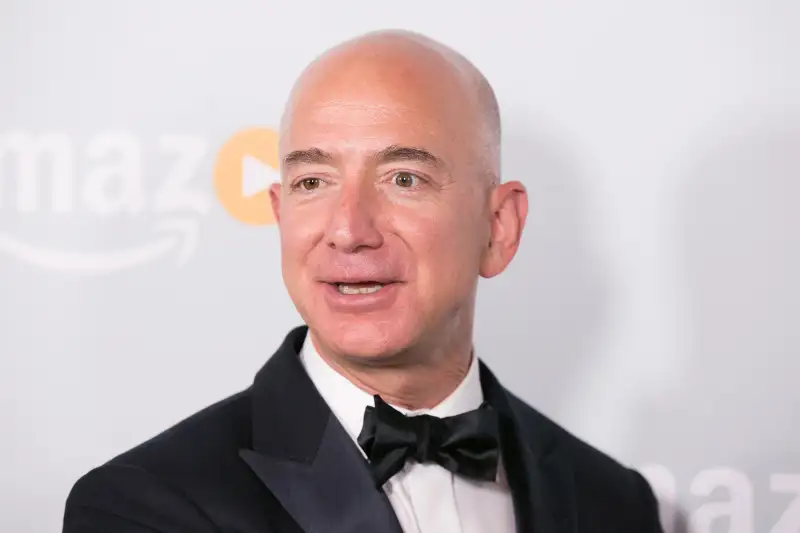 Jeff Bezos, the founder and CEO of Amazon, just made a long-awaited announcement about what philanthropic causes would benefit from his enormous fortune — which has doubled in one year and is now estimated at more than $160 billion.
Bezos, the reigning world's richest man, released a statement on Twitter on Thursday explaining that he and his wife MacKenzie were committing $2 billion to launch a new initiative called the Bezos Day One Fund.
The charitable fund will "focus on two areas," Bezos explained: "funding existing non-profits that help homeless families, and creating a network of new, non-profit, tier-one pre-schools in low-income communities."
The world has been waiting for a major philanthropy announcement from Jeff Bezos for over a year. In the summer of 2017, Bezos tweeted a request from the masses for philanthropic ideas "at the intersection of urgent need and lasting impact."
He followed up in June 2018 by saying on Twitter that the response he'd gotten "was inspiring, thoughtful, helpful, and appreciated," and that he'd "settled on two areas that I'm very excited about."
Now, with the announcement of the Bezos Day One Fund, we know what charitable areas the Bezoses will focus on.
One part of the effort, dubbed the "Day 1 Families Fund," will give money to non-profit organizations that are "doing compassionate, needle-moving work to provide shelter and hunger support to address the immediate needs of young families," Bezos's message stated.
The other component, called the "Day 1 Academies Fund," will create "and operate a network of high-quality, full-scholarship, Montessori-inspired preschools in underserved communities," Bezos said. He stressed that the organizations launched and overseen by his fund will "directly operate these preschools," and that he expects them to run with an Amazon-like sense of efficiency, professionalism, and constant improvement:
Until now, Jeff Bezos hasn't been as big a player in philanthropic circles as one might expect, given his colossal wealth. Before today's $2 billion announcement, the highest-profile charitable donation made by Jeff and MacKenzie Bezos was a $33 million gift in early 2018 to help give college scholarships to undocumented immigrants brought to the U.S. as children — a.k.a. Dreamers.
Bezos also recently gave $10 million to the With Honor fund, a nonpartisan political committee that helps elect military veterans of all political backgrounds to Congress.