Jeff Bezos Is Now $40 Billion Richer Than Anyone Else on Earth
Money is not a client of any investment adviser featured on this page. The information provided on this page is for educational purposes only and is not intended as investment advice. Money does not offer advisory services.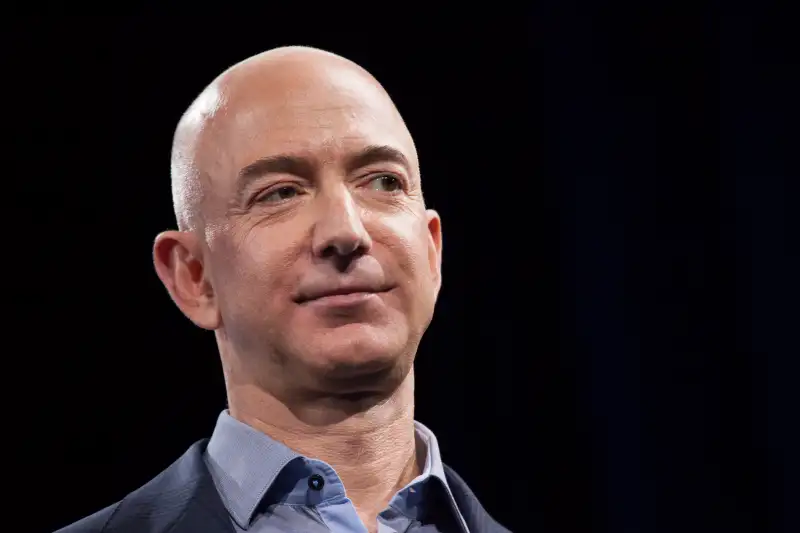 Jeff Bezos, the founder and CEO of Amazon, has held the title of world's richest man since last fall.
But since the start of 2018, Jeff Bezos has seen his net worth skyrocket compared to his billionaire peers. Right now, Bezos is at least $40 billion richer than anyone else on earth, according to the Bloomberg Billionaires Index. At the close of the stock market on Tuesday, the index estimated Jeff Bezos' net worth at a whopping $132 billion.
That's thanks to Amazon's stock price, which has jumped roughly 40% so far in 2018. As a result, the 54-year-old's net worth has increased by about $32 billion year-to-date.
That's obviously enough to make Bezos the world's richest person. What's particularly astounding is that no one else is even in the same ballpark as Amazon's founder.
Bloomberg puts Bill Gates, the next-richest billionaire after Bezos, at a net worth of $91.3 billion. Rounding out the rest of the top five world's richest people are: Warren Buffett ($87.8 billion), Amancio Ortega ($70.3 billion), and Mark Zuckerberg ($68.6 billion).
Of the top five richest men, only Bezos and Buffett have gained wealth so far in 2018. But Bezos is again in a league of his own in this category: Whereas Bezos' net worth is up $32 billion year-to-date, Berkshire Hathaway's CEO is "only" up around $2.5 billion.
The net worth of Ortega, the 81-year-old Spanish entrepreneur who founded the clothing retailer Zara, is down $5 billion so far in 2018. Facebook founder and CEO Mark Zuckerberg has also been having a bad year, especially over the last few days. This week, as controversy swirled over a reported data breach at Facebook, Zuckerberg's net worth dropped by as much as $9 billion.
Overall in 2018, Mark Zuckerberg's net worth has fallen by $4.2 billion, according to Bloomberg.