Jeff Bezos's Net Worth Just Hit Another Stunning Milestone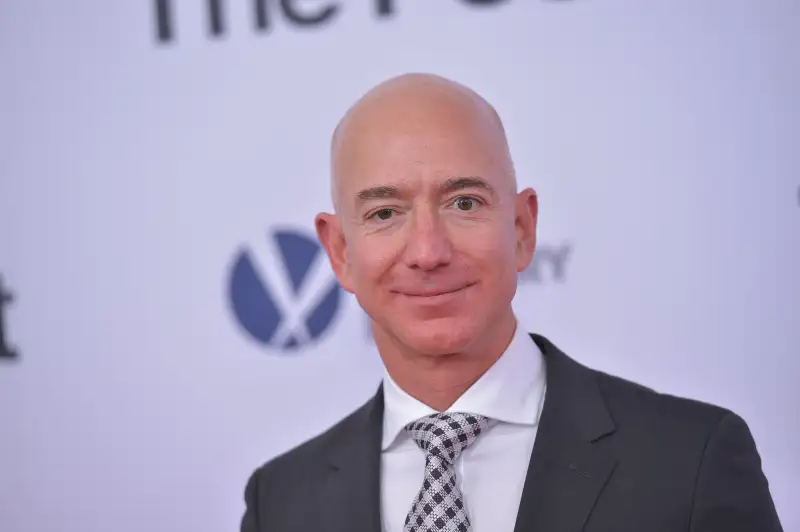 MANDEL NGAN—AFP/Getty Images
Jeff Bezos, the founder and CEO of Amazon, is in the midst of what is likely the fastest increase of extreme personal wealth in history.
Bezos became the world's richest person in the summer of 2017, and after briefly ceding the title back to Microsoft founder Bill Gates, the Amazon CEO has been the reigning world's richest man for nearly a year.
In fact, the contest hasn't been close in months: While most of the world's richest billionaires have seen their fortunes inch up steadily, Bezos doubled his net worth over the last 12 months.
At this time last year, Jeff Bezos's net worth was estimated at $84 billion according to the Bloomberg Billionaire Index. This week, when Amazon became just the second company in history (after Apple) to be valued at $1 trillion, Bezos's wealth hit yet another all-time high: a staggering $168 billion.
Bill Gates, the world's second-richest person, has a net worth of around $95 billion lately, according to Bloomberg, compared to roughly $85 billion one year ago at this time. That's good for an increase of around 12%.
That's certainly impressive. On the other hand, Jeff Bezos's net worth rose 100% over that same time span, and he is $70 billion richer than anyone else on earth right now.
The theoretical net worth of Gates, Bezos, and other tech billionaires like Facebook's Mark Zuckerberg and Google founders Larry Page and Sergey Brin are based largely on the stock performance of the companies they founded. Amazon shares have been skyrocketing for years — and have more than doubled over the past 12 months — hence the extraordinary rise in Bezos's personal fortune.
Last month, Money estimated that Jeff Bezos's wealth was growing at the insane rate of $260 million per day in 2018. If that pace keeps up, Bezos's net worth will increase by $95 billion this year — and Bezos's fortune will be just slightly under $200 billion at year's end.