JetBlue Flash Sale: $64 Tickets to Turks and Caicos, Plus Tons of Other Flight Deals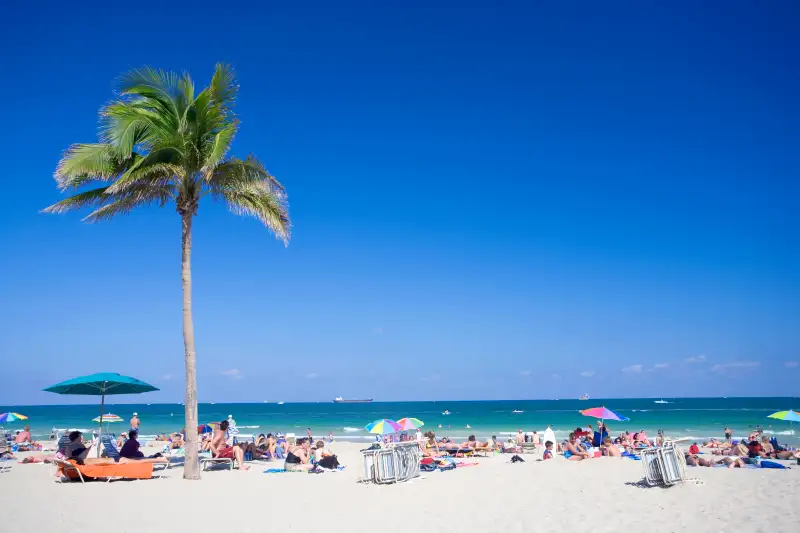 Fall flights start at just $44 each way in the latest sale from JetBlue. But this flash deal offers something else that's especially noteworthy for travelers: Many of JetBlue's cheapest fares this time around are good on longer flights, rather than mere puddle jumpers.
Trips from Fort Lauderdale to Chicago are going for just $44, for instance, and a Detroit-to-Boston flight starts at $64. Cheap early-season ski getaways are an option too, with flights from New York (JFK) to Denver available starting at $99 each way.
The new sale prices are valid for tickets booked with JetBlue no later than Wednesday, October 18. Travel must take place between October 25 and December 14, with some blackout dates around Thanksgiving (November 16 to 28). In most cases, a seven-day advance purchase is required, and the lowest airfares are good for flights any day of the week except Friday and Sunday, pending availability.
Before planning an autumn getaway, however, note that the prices listed below are for one-way flights—and that prices in the reverse direction can vary. For example, while the Fort Lauderdale-to-Chicago route starts at $44, the return trip (Chicago-Fort Lauderdale) costs at least $99 during JetBlue's sale. So it's not possible on this route to get a round trip for under $100—though it's still pretty easy to get a very good deal on airfare.
Here's a selection of the JetBlue discount fares that caught our attention.
Fort Lauderdale to Chicago: $44
Long Beach to Las Vegas: $44
Long Beach to San Francisco: $49
Reno to Long Beach: $49
Atlanta to Boston: $54
Fort Lauderdale to Buffalo: $54
Boston to Cleveland: $59
Burlington to New York (JFK): $59
Fort Lauderdale to New Orleans: $59
Detroit to Boston: $64
Fort Lauderdale to Turks and Caicos: $64
Fort Lauderdale to Providence: $74
Detroit to Fort Lauderdale: $79
Fort Lauderdale to Long Beach: $79
Boston to Houston: $84
New York (JFK) to Jacksonville: $84
Worcester to Fort Lauderdale: $84
Orlando to Albany: $89
Denver to New York (JFK): $99
New York (JFK) to Albuquerque: $99
San Diego to Fort Lauderdale: $134
Sacramento to New York (JFK): $149
New York (JFK) to Oakland: $169
San Francisco to Boston: $169