JetBlue's New Outdoor Park Lounge Looks Totally Amazing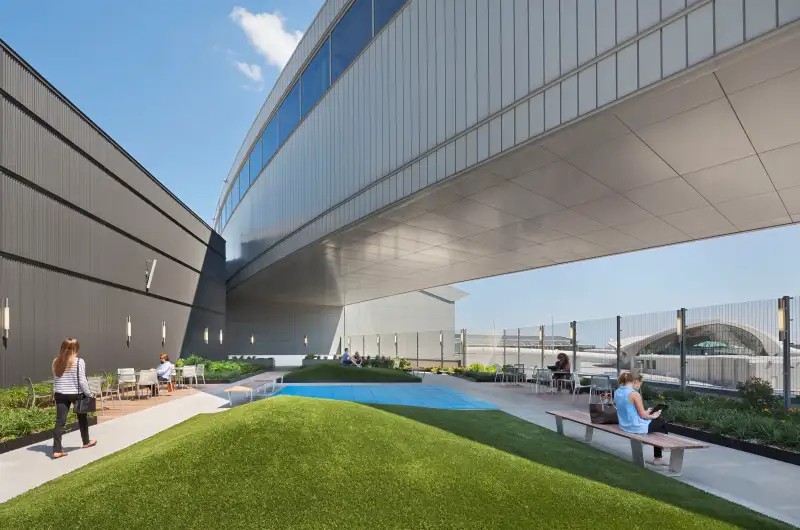 Starting Wednesday, waiting for a JetBlue flight in New York will be like a walk in the park. Because there will be an actual park.
The airline announced today it is opening a new outdoor space at John F. Kennedy airport, featuring seating, planters, and a miniature lawn. The new area, which spans 4,046 square feet on the roof of JFK's terminal five, will also include seating for 50 people, free wifi, food trucks, and a fenced-in dog run with synthetic grass, along with a view of the New York City skyline.
JetBlue says the waiting area, known as the T5 Rooftop (as in: Terminal 5), is open all summer between 10 a.m. and 6 p.m. and will be accessible to all ticket holders once they clear security.
"As rooftop bars, sunbathing and summer enjoyment are such a big part of living in New York City, we wanted to bring this unique aspect to customers traveling through T5," Jamie Perry, JetBlue vice president of brand and product development, said in a press release.