The Best Way to Keep Your Job Search a Secret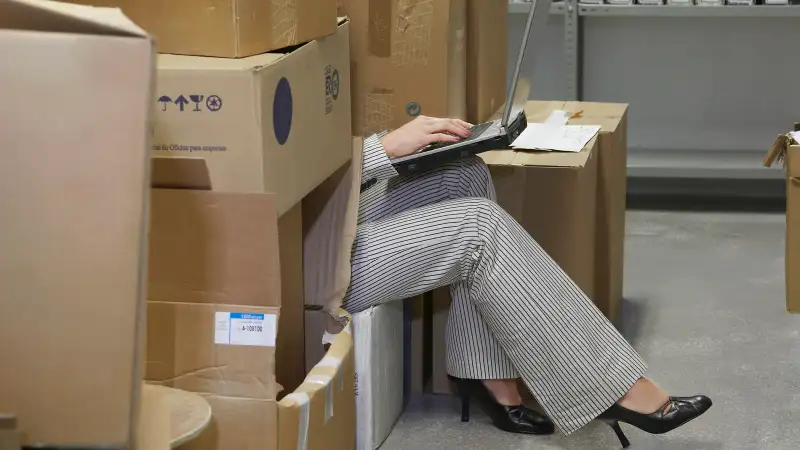 We've all been there, gainfully employed but daydreaming about the next thing.
It's a tricky situation. A successful job search requires time, attention, and balance—scarce resources for the average worker.
To avoid burning bridges, you'll need to look for another job without raising a red flag at your current one. If you're employed and looking, here are some stealth moves that will help you make a smooth exit.
Be Prepared
Jot down a list of contributions you've made at your company so you'll know how to sell yourself to prospective employers.
Then research what has changed in your field during your tenure. Skim online job postings for positions similar to yours—if multiple ads ask for a certain skill or certification, you'll probably need to add that to your arsenal.
"Before you start looking for new employment, take stock of what you have to offer prospective employers," advises career coach Cheryl Palmer.
Update your résumé and social profiles ASAP, and covertly reach out to your network.
Keep It Incognito
As you start to tap your connections, be careful not to spill any dirt on your current employer—especially if your company isn't doing so well. "It's wise to limit how much you share," says Dele Lowman Smith, founder and CEO of Atlanta-based Bold Move Consulting. "It's enough to say you're ready for a change or new challenges."
You'll also want to avoid feeding the rumor mill at your current gig, so be low-key about your plans to leave. If you can, schedule interviews after work hours as not to tip anyone off. Update your LinkedIn profile, but don't advertise that you're seeking a new job while you're still employed.
Don't Make the Same Mistake Twice
The last thing you want is to join another employer that's not right for you. Spend some time planning your next move and researching prospective companies and industries.
"Just as an investor has to take a step back and say, "Where do I see the market going?" you should be doing that for your career as well," says Claire Bissot, managing director of CBIZ HR services.
Know How to Spin It
Even if your company is tanking or if the management is a disaster, refrain from talking unfavorably about it to a hiring manager. Never bash an employer.