Nearly Half of Job Posts on Indeed Now Include Salary Ranges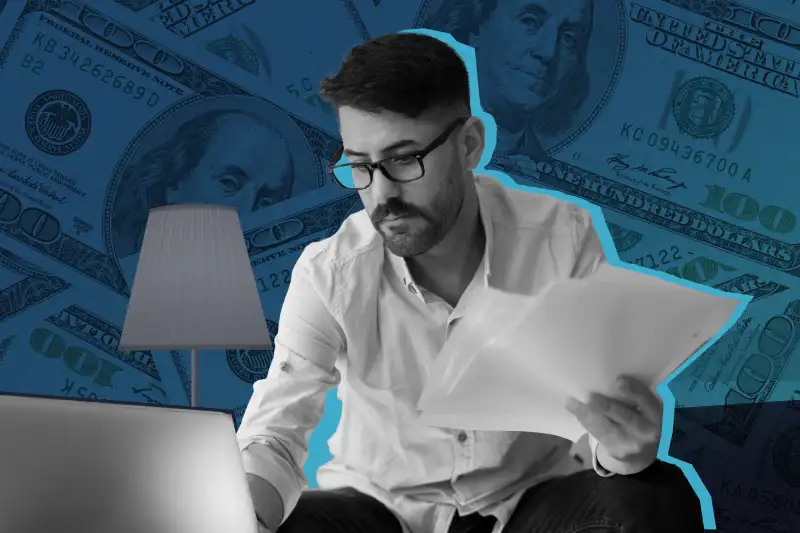 Eddie Lee / Money; Getty Images
Knowing how much a job pays before you apply is quickly becoming the norm. The share of job listings that include salary ranges has more than doubled in recent years, according to the hiring site Indeed.
What the research says
According to a salary transparency report released Tuesday by Indeed, about 44% of the nationwide listings on its site include pay information as of February.
Over the past three years, the number of job posts that include salaries has skyrocketed by 137%, Indeed says.
While almost half of national listings now have pay info, job posts in many major metro areas are far more likely to include that information.
In the Denver metro area, for example, 77% of job ads include pay details. In the Seattle and Spokane metros, more than 70% of listings share what the positions pay.
However, pay transparency is much rarer in the South, according to Indeed data. The report looked at metros with a population of at least 500,000. Of those, the least transparent areas are McAllen, Texas; Jackson, Mississippi; and Memphis — with only 30%, 31% and 32% of job postings advertising salary, respectively.
What's driving the trend
In a bid to close the racial and gender pay gap, a wave of new salary transparency legislation is forcing employers to disclose what their new positions are paying upfront, and, in some cases, the new rules allow current workers to demand a salary range for their roles.
Perhaps the biggest leader of the trend is Colorado. Starting in 2021, the state required employers to include a pay range and an explanation of their benefits package on all job listings.
Scott Moss, the labor standards director at Colorado's Department of Labor and Employment told Money in 2021 that the law applies to any company with at least one staff member in the state — and to remote job listings as well.

"If the employer is covered under the act, then they have to post the pay in any job listings," Moss said.
Colorado's law had an outsized impact on salary transparency, even outside the state. An analysis by Money found the state's disclosure requirements led Amazon, Apple, Hilton, IBM and other major firms to include salary details on their remote job listings.
Beyond that, several other states and localities have implemented similar rules to Colorado. New York City began requiring local firms to disclose pay on job listings starting in November 2022, and similar state-wide salary rules for California, Washington and Rhode Island went into effect at the beginning of 2023.
According to Bloomberg, about a dozen additional states are considering similar pay transparency measures.
What the experts say
If your city or state doesn't have salary transparency laws yet, you still stand to benefit from the trend, experts say.
"Even in areas without active salary disclosure requirements, pay transparency has significantly increased in the past year," Cory Stahle, economist at Indeed Hiring Lab, wrote in the report.
That's because it's becoming easier for national firms to just put the pay range on their job ads, Stahle notes — rather than to keep that information hidden and risk running afoul of the glut of new local- and state-level transparency laws.
Career experts also underscore that pay transparency laws can help you earn more money in your current job as well, no matter where you live: Now, it's much easier to find salary details for comparable roles. If you find that you're currently being paid less than new hires at your employer — or even a competing firm — you can use that information to negotiate a raise.
More from Money:
The 3 Best Money Moves for March
6 Best Job Posting Sites for Employers of 2023