7 High-Paying Jobs You Can Get With Just a High School Degree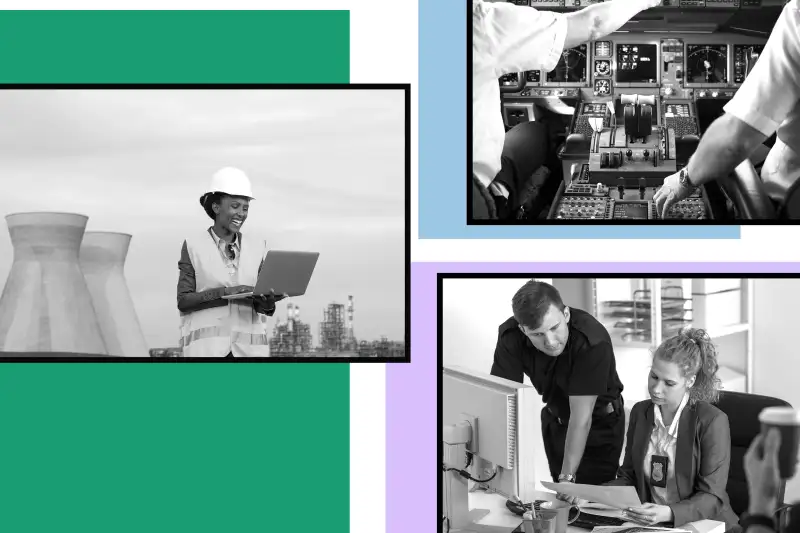 Illustration by Laura Geiser; Getty Images
A college degree is the best-known way to secure a high-paying job. But it isn't the only one.
The cost of earning a four-year bachelor's -- or even a two-year associate's degree -- just keeps climbing, with the average cost of an associate degree recently hitting more than $21,000, according to the U.S. Department of Education. It's no surprise that many people are looking for jobs that pay high wages, while only requiring a high-school diploma or GED.
What jobs pay the most? Nuclear power reactor operators and "transportation, storage and distribution managers" -- essentially workers who coordinate freight, rail and shipping logistics -- both take in median annual wages just shy of six-figures at $93,370 and $92,460, respectively, according to the Bureau of Labor Statistics. Commercial pilots, who fly cargo and sight-seeing planes, also do very well, bringing in $78,740, on average.
Of course, it should be noted while you can hold these jobs without a college degree, that doesn't mean you can get them right out of high school. Top-earning transportation, storage and distribution managers typically have more than five years of work experience, according to the BLS. Pilots face extensive training and licensing requirements.
Sentiment on college has cooled, only 30 percent of Americans say that college is essential for a successful career and 67 percent think college is becoming more out of reach for the average person, according to data from a recent study by Pearson.
"Accessibility around higher education and cost around higher education are causing this gap in trust," says Deirdre Latour, chief corporate affairs officer for Pearson. People are asking themselves: "Is this the right thing for me," she says.
Despite the frustration, for most Americans, the answer probably remains, 'yes.' As of the second quarter, bachelor's degree holders earned roughly 80% more than those with just a high-school diploma, according to Federal Reserve data.
Still, there are alternatives, especially with U.S. student debt recently eclipsing $1.5 trillion.
"Consider the investment," says Barry Layne, co-founder and president of Alternatives to College, a startup that helps people obtain training, education and employment without attending a traditional 4-year college program. He goes on to say that there are professions out there where you only need a certification or training that "does not require roadblocks in terms of dollars and time."