John Oliver's 4 Funniest Money Moments of 2016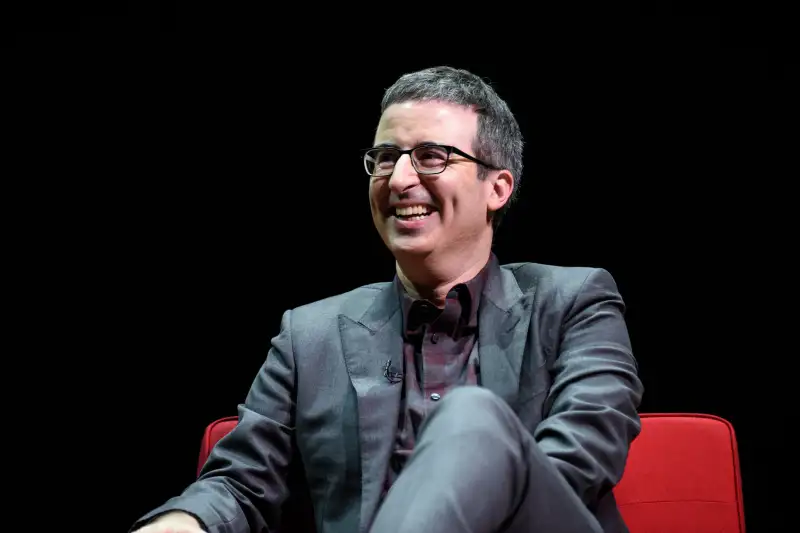 John Oliver—Money's Champion of the Year 2016—has emphasized repeatedly that he is not a journalist. But with exhaustive research and fact-checking, his shows have provided deep dives into wonky money-related topics, illuminating some of the worst practices of the financial industry.
Here are a few of his most scathing comments:
On Credit Reports (April): 5.1 million YouTube views
"Just one error on your credit report, and suddenly the world treats you like a mean girl treats the high school debate team: 'You're nothing, Amberly, you don't even exist.'"
On Debt Buyers (June): 7.8 million YouTube views
"It is pretty clear by now that buying debt is a grimy business and badly needs more oversight. Because, as it stands, any idiot can get into it, and I can prove that to you because I'm an idiot and we started a debt-buying company."
On Retirement Plans (June): 5.2 million YouTube views
"Financial analyst, financial advisor,financial consultant, financial planner, investment consultants,and wealth manager are generic terms or job titles and may be used by investment professionals who may not hold any specific credential. So 'financial analyst' is just a fancy term that doesn't actually mean anything, like the 'John Oliver effect.'"
On Auto Lending (August): 6.3 million YouTube views
"There's a surprising amount of competition to give car loans to people with poor credit, so much so that people who have recently declared bankruptcy are being actively targeted through the mail."
See all of the Money Champions of the Year 2016 here.