This 350-Piece Art Kit Designed by Karl Lagerfeld Could Be Yours for a Mere $3000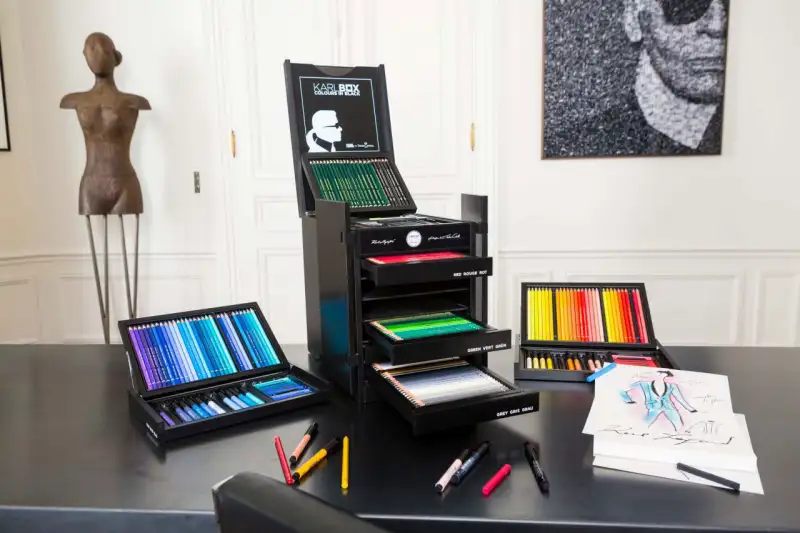 courtesy of Karl Lagerfeld and Faber-Castell
It's called the Karlbox. But for the fine art-obsessed, it's called "Christmas."
Karl Lagerfeld, creative director of Chanel and Fendi, has teamed up with the Germany-based arts supply company Faber-Castell for a $3,000 (including tax) set of drawing and painting tools — all housed in a lacquered black box stamped with the iconic designer's shadowed profile. The kit includes 350 pieces of color-sorted tools: watercolor brushes, color pencils, graphite crayons, markers and their corresponding sharpeners.
The designer pencil set has been produced in a limited edition of 2,500, and each box comes with a serial number and a certificate of authenticity.
As of now, the Karlbox is only sold in a handful of brick-and-morter locations — Gump's in San Francisco is the only America retailer that currently carries the product, according to a Faber-Castell website. A small number of U.S. retailers are selling the set online, though, including the Museum of Modern Art (MOMA's) design store. The MOMA website shows that the $2,850 Karlbox is backordered until at least October 31.