5 Makeup Names Just As Tasteless As "Underage Red"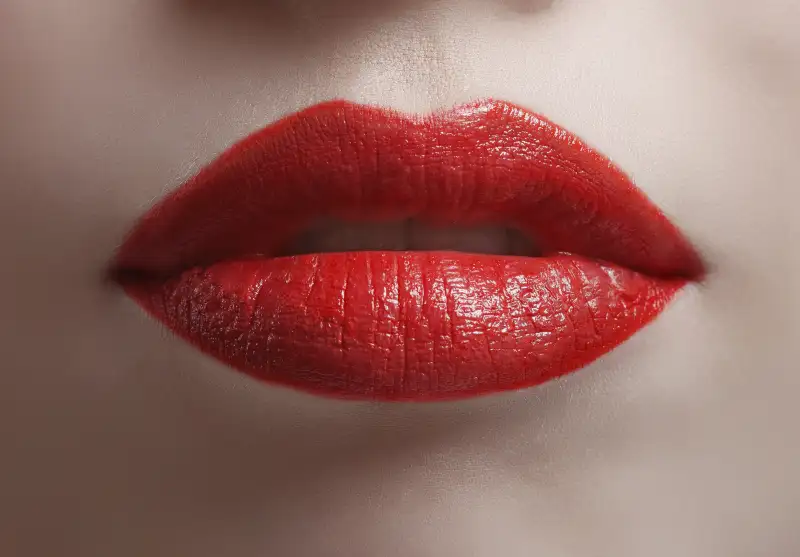 Consumers are voicing outrage on Twitter about a new shade of lipstick sold by Sephora under the Kat Von D label.
Critics have said that the color, called "Underage Red," sexualizes young girls and trivializes pedophilia. The lipstick line already includes a rosy hue called "Lolita."
This isn't the first time Kat Von D has made headlines for a makeup name: Back in 2013, Sephora pulled a lipstick from the line called "Celebutard" after customers complained.
But the brand is not alone in applying objectionable names to cosmetics. MAC also offers a peach lipgloss called "Underage," and several other companies are guilty of labeling makeup with offensive phrases. Here are five other examples that are—or were—equally terrible. Most, fortunately, seem to have been discontinued.
1. "Miso Happy With This Color" by OPI
Puns that tacitly support an extremely tired stereotype about how Asian people speak? Offensive.
2. "I'm Not Really A Whore" by Naughty Nailz
So much for celebrating womanhood. Even among other polishes named "Dirty Slut," "Nympho," "Trophy Wife," and "Gold Digger," this one stood out as particularly self-loathing. It doesn't even have a retro ring to it, like "Brazen Hussy."
3. "What's A Tire Jack?" by OPI
According to the copywriter assigned to describe this tire-black color, it "speaks to rule-breaking feminine drama"—whatever that means. What it sounds like is another lame joke about women being bad with tools.
4. "Give Me Moor" by OPI
Clearly whoever named this shade skipped Othello in high school English, or else he or she would have realized it's in poor taste to name a dark nail polish hue with an old racial slur.
5. "Iris I Was Thinner" by OPI
Just what women and teens need: A reminder that it's "normal" to hate your body. And let's not even get into the grammatical error.
More from Money.com:
Why Your Smile Might Be Your Next Password
Get Free Ice Cream and Italian Ices this Week