British Author Kazuo Ishiguro Just Won the Nobel Prize. Here Are His Greatest Novels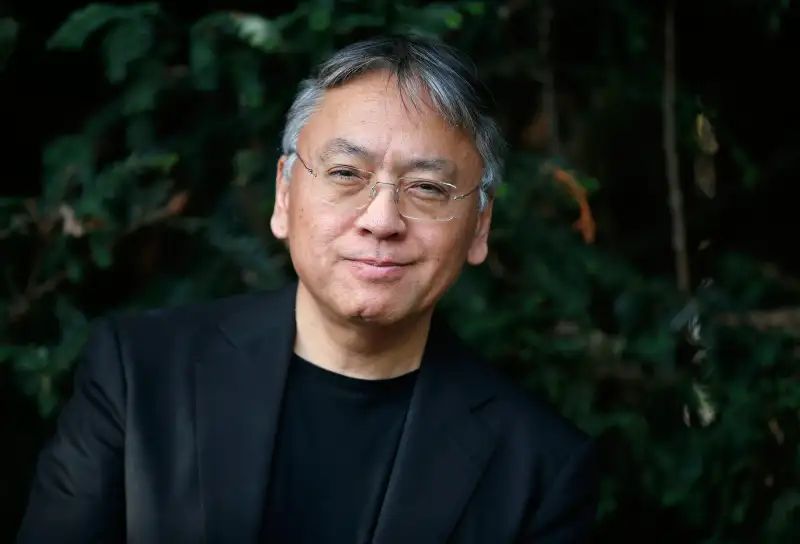 The Nobel Prize committee announced Thursday that the Nobel Prize in Literature had been awarded to Kazuo Ishiguro, the British author whose novel Remains of the Day was turned into an Academy Award-nominated movie.
The film Remains of the Day starred Anthony Hopkins as Stevens, an emotionally stifled butler who manages a British estate in the years leading up to the Second World War. The dutiful-to-a-fault Stevens sacrifices the prospect of a romantic relationship with the estate's housekeeper (played by Emma Thompson in the movie) out of a hidebound sense of loyalty to his employer.
Even Amazon head Jeff Bezos admires Ishiguro, calling Remains of the Day "one of my favorite books."
Columbia Pictures—courtesy Everett Collection
Remains of the Day is certainly Ishiguro's most famous novel, but the Nobel Prize is likely to renew interest in Ishiguro's other critically-acclaimed books, including 2005's Never Let Me Go.
Born in Japan and raised in England, Ishiguro's seven novels span decades and continents, but readers often find that the plots ultimately circle around to characters' inner lives. His elegant writing turns on themes of history, loyalty, and fiercely disciplined stoicism in the face of heartache.
Sara Danius, the permanent secretary of the Nobel-granting Swedish Academy, describes Ishiguro's style as a "mix [of] Jane Austen and Franz Kafka... add a little bit of Marcel Proust," adding, "he has developed an aesthetic universe all his own."
Ishiguro's 1982 debut novel, A Pale View of Hills, tackles the complex emotions of a mother grappling with her daughter's suicide. An Artist of the Floating World, published four years later, is set in post-World War II Japan and explores an aging artist's reflections on his life and regrets. For his most recent novel, 2015's The Buried Giant, Ishiguro transports the reader to an Arthurian fantasy world of dragons and magic, creating what The Guardian calls "Game of Thrones with a conscience."
After Remains of the Day, Ishiguro's best-known work is probably Never Let Me Go. Published in 2005, the book takes the reader into a dystopian parallel universe the Nobel academy called with "a chilling jigsaw puzzle" with "a cold undercurrent of science fiction." The book tells the story of a trio of teenage friends, ostensibly students at a wealthy boarding school, who are actually part of a human-cloning experiment. Five years later, this book the New York Times called "a Gothic tour de force" was made into a movie starring Carey Mulligan and Keira Knightley.
Jonathan Nackstrand—AFP/Getty Images
Remarkably, Ishiguro once told the Japan Times in an interview, "If I'd grown up in Japan, I doubt I would ever have become a writer." Fans of his work around the world — and for the many new fans his Nobel Prize is sure to bring him — are no doubt grateful that he did.
We've included affiliate links into this article. Click here to learn what those are.