Easy Ways Your Kid Can Get Free Books, Cash & Movie Tickets This Summer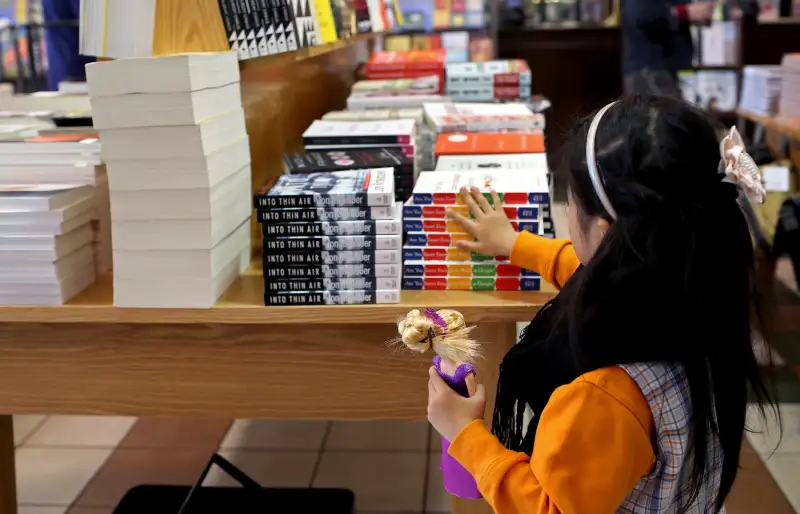 Yana Paskova—Bloomberg via Getty Images
If your kids aren't already out of school, they'll be out soon. Before their brains completely turn to mush, do your duty as a parent and try to encourage them to read this summer, with the help of special giveaway programs from popular bookstore chains, and even banks and movie theaters.
With the Barnes & Noble "Summer Reading Triathlon" program, kids fill out a reading journal by answering a few easy questions, such as "What book made you read faster than ever before?" and "What is the longest book you ever read?" Bring in a completed form to a Barnes & Noble location, and the child can take one free book from a list that's appropriate for his or her age group. The selection of free books includes The Bell Bandit and My Big Fat Zombie Goldfish for grades 3 and 4, and Chomp or The Bravest Princess for grades 5 and 6.
Another bookstore chain, Half Price Books, asks kids to read at least 15 minutes daily this summer and keep a log of it. Once children in eighth grade or lower have reached the 300-minute mark, they're entitled to a $5 gift card good at the store.
If free books aren't enough of a payoff, how about cold hard cash? TD Bank's summer reading program promises $10 for each child in grades K-5 who reads 10 books, completes a required form, and submits it to a neighborhood bank location.
Movie theaters are also encouraging kids to read with freebies. Select Showcase Cinemas in the Northeast give kids free admission to selected Wednesday morning screenings of older family favorites like "The Peanuts Movie" and "Kung Fu Panda" if they present a book report at the ticket counter.
Children ages 11 and under who fill out a form detailing three books they've read can get a free kid's snack pack at the concessions stand of Emagine theaters in southern California. Mind you, paid movie admission is required as well.
Books-A-Million bookstores, meanwhile, ask kids to choose three books from the recommended Summer Adventure Reading section. Record the books in your reading log, bringing it to a store, and you'll receive a free James Patterson lunch bag.
Read Next: 6 Easy Ways to Get Free Museum Admission for Your Family
OK, so that's not as cool as last summer's giveaway, a Camp Half-Blood tote bag, riffing on Rick Riordan's Percy Jackson series, but free stuff is free stuff.