Kmart Unleashes Season's First Christmas Ad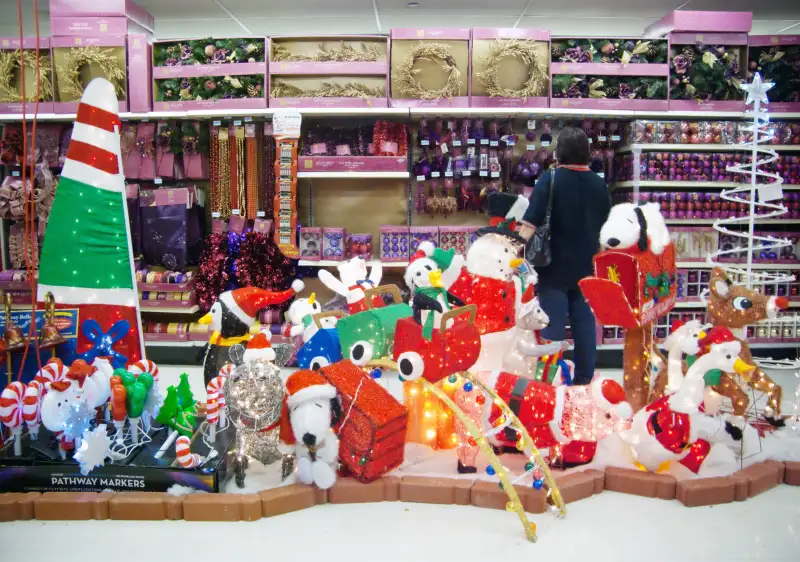 Last year, Kmart received some grief for its decision to start airing Christmas commercials in early September. Mere days after Labor Day, in fact, when most families were still in the thick of back to school shopping and the winter holidays were note remotely on the radar.
After being subjected to the unseasonably early ads, consumers took to Kmart's Facebook page to air their grievances. "What happened to Halloween and thanksgiving?" one commenter posted. "Stop with the Christmas commercials ALREADY!!" Another raged, "Why don't you just start this on 1st each year! This is ridiculous and if I see on ad on tv I will never stop in your store!"
Fast-forward a year, and lo and behold, Kmart is again airing a Christmas commercial within a few days of Labor Day weekend. Yet it can't be said that Kmart, which has managed to put together some remarkably clever and funny viral commercials of late (remember Ship My Pants and Big Gas Savings?), is entirely tone deaf to last year's criticisms.
The new Christmas commercial, the ad's spokeswoman clarifies, is "not a Christmas commercial." She then goes on—coyly, with strategically raised eyebrows—to make the case that shoppers should start using Kmart's layaway right now if, "say you have an event in late December that you need a lot of gifts for," deadpanning, "Like maybe if your entire family is having a birthday on the same day." The ad ends wishing everyone a "Merry Birthday." Watch it yourself if you like:
https://www.youtube.com/watch?v=lNRcg5NRaXs
Why is Kmart taking the risk of yet again turning customers off by unleashing a Christmas commercial more than 100 days before Christmas, thereby raining on everyone's late summer? (It's technically still summer for a couple more weeks, remember.) It seems like every shopping season seems to expand every year, so retailers are constantly trying to beat the competition to the punch in terms of snagging shopper dollars. If a shopper puts some toys and electronics on layaway at Kmart in September, after all, that shopper isn't going to later be buying those same items at Target, Walmart, Amazon, or wherever.
What's more, Kmart, which tends to attract low-income shoppers, has an especially longstanding layaway tradition. The big toy store chains and all-purpose retailers revamped layaway program a couple of years ago, slashing fees and adding perks to try to get customers on board. That trend came as something of a surprise considering that just a few years before that, many big-box stores had largely gotten rid of layaway as an option. During the years that the majority of retailers played down or did away with layaway entirely, however, Kmart kept its layaway tradition alive. And Kmart's latest commercial and layaway promotions—no money down, no fees for many layaway contracts—shows that the retailer still considers layaway to be very important for the company, especially during the Christmas season.
Oh yeah, forgot: It's not Christmas season yet!
The other reason Kmart executives decided to air the early commercial is that, presumably, they think it's funny, and they hope that viewers do too. Not everyone is on board, however. Here's a recent comment posted at Kmart's Facebook page: