These Stores Have the Most Insane Holiday Shopping Hours Leading up to Christmas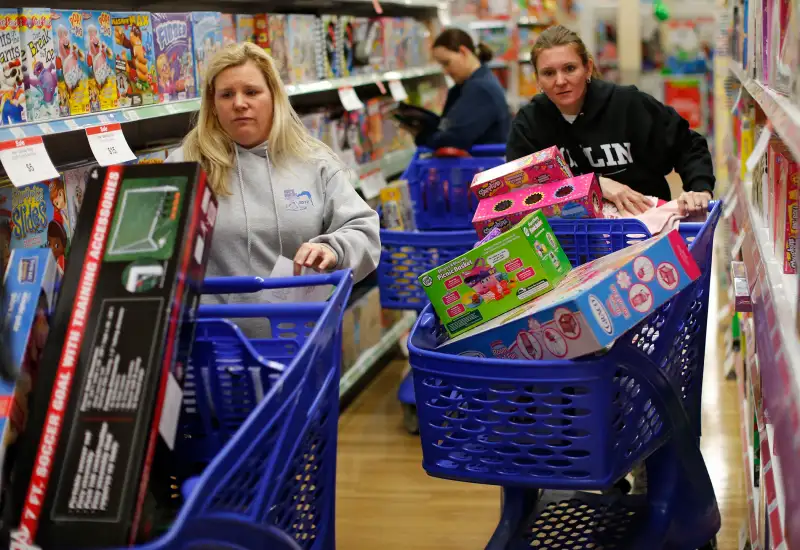 If you've got a crazy work schedule and can never make it to stores for holiday shopping during normal hours, you're in luck—because several retailers have unleashed crazy work hours to match your own. Here are some options for consumers who want to go browsing in stores for gifts way past the midnight hour, and at the very last minute just before Christmas.
Kohl's: Open 170 Hours Straight
Starting on Thursday at 8 a.m., Kohl's stores around the country went into 24/7 shopping mode, and they won't close until 6 p.m. on Dec. 24. All told, it's a 170-hour shopping marathon.
Walmart: Open until 8 p.m. on Christmas Eve
Many Walmart stores are open 24/7 year-round, so they'll of course be open to shoppers in need of gifts at 3 a.m. or 4 a.m. And while stores like Macy's and Target are generally calling it a night on Christmas Eve at 5 p.m. or 6 p.m., Walmart is staying open until 8 p.m..
Toys R Us: Open Until 9 p.m. on Christmas Eve
From Saturday, Dec. 19, through the following Tuesday, Toys R Us locations will increase hours and be closed for only four hours daily—they'll shut at 2 a.m. and open back up at 6 a.m. Then, starting on Wednesday, Dec. 23, stores open at 6 a.m. and stay open for 39 hours straight, finally shutting down at 9 p.m. the following day, Christmas Eve.
J.C. Penney: Open 6 a.m. day after Christmas
J.C. Penney is following up its decision to open at 3 p.m. on Thanksgiving Day with stores opening at 8 a.m. (rather than the usual 9 a.m. or 10 a.m.) now through Dec. 23, and then on Dec. 24 doors open at 7 a.m. Closing times vary by location, but many are open until midnight daily through Dec. 23. They'll close for Christmas, and be back open at 6 a.m. on Dec. 26.
We'll update this story as more retailers announced extended Christmas week store hours.