Krispy Kreme Is Giving Away Free Doughnuts Today. Here's How to Get a DOZEN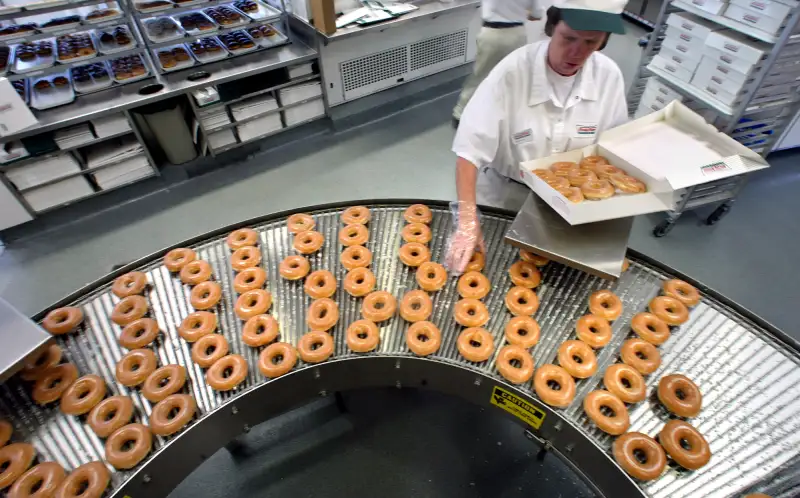 Don Tormey—LA Times via Getty Images
This Friday, you can congratulate yourself on making it through another workweek with a very special deal from Krispy Kreme Doughnuts.
Friday is being celebrated as something called #UglySweaterDay, and to honor this made-up holiday, Krispy Kreme has a buy one dozen doughnuts, get one free promotion all day long. Anyone can take advantage of the deal: The wearing of ugly holiday sweaters is encouraged, but not required to get your free doughnuts.
The promotion is valid at dozens and dozens of Krispy Kreme locations around the country—and in Canada too. Here's a partial list of participating Krispy Kreme shops where customers can get a dozen original glazed doughnuts for free when they buy one dozen on Friday.
The Krispy Kreme free donuts deal isn't the only reason bargain hunters are particularly likely to say "TGIF" this Friday.
Friday, December 15 is also Free Shipping Day, when roughly 900 retailers give online shoppers free shipping on all purchases—no minimum purchase required—with delivery guaranteed to arrive prior to Christmas Day. Most retailers participating in Free Shipping Day will also be offering special deals and discounts in addition to free shipping for all orders on Friday.