Krispy Kreme Is Giving Away Free Donuts for Talk Like a Pirate Day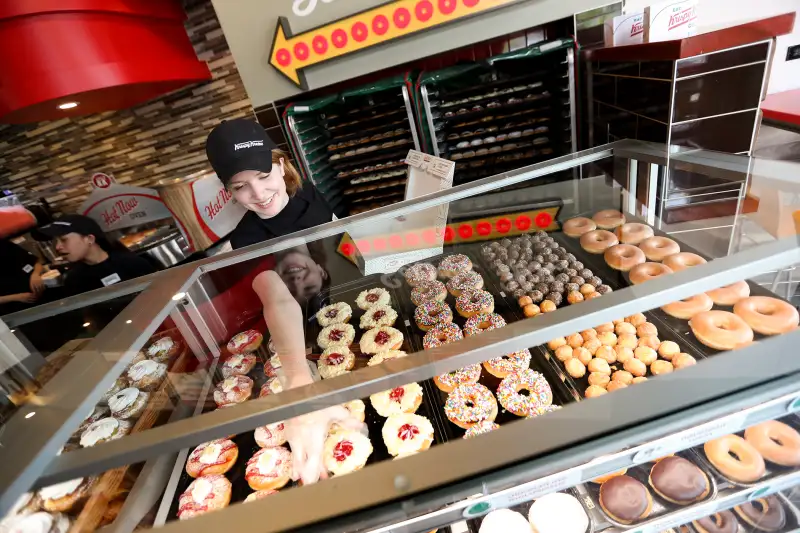 Richard Lautens—Toronto Star via Getty Images
If your sweet tooth is bigger than your sense of dignity, Krispy Kreme has just the deal for you.
In honor of Talk Like a Pirate Day on Monday, Sept. 19, the chain is giving away a free glazed donut to every customer who channels their inner Jack Sparrow. As in years past, customers who come dressed in full pirate regalia will get a dozen free donuts. This year, though, they can make a far saner move, and use Krispy Kreme's Snapchat pirate filter to digitally "dress" like a pirate and get their free dozen.
Krispy Kreme has offered Talk Like a Pirate Day deals since 2012, but this campaign marks the first time the donut chain has worked with Snapchat on a national campaign, according to a press release. Not to be outdone, the seafood chain Long John Silvers is celebrating the day with a free piece of Alaskan Whitefish or chicken for customers who talk like a pirate, and a free 2 piece fish or chicken basket for those who dress like one.
Talk like a Pirate Day is just one notch on a long list of fake holidays where discounts and free food are up for grabs. Next up: National Coffee Day on September 29.