Cake Caper! Instagram-Famous Bakery Robbed of $90,000 Worth of Cakes, Lawsuit Alleges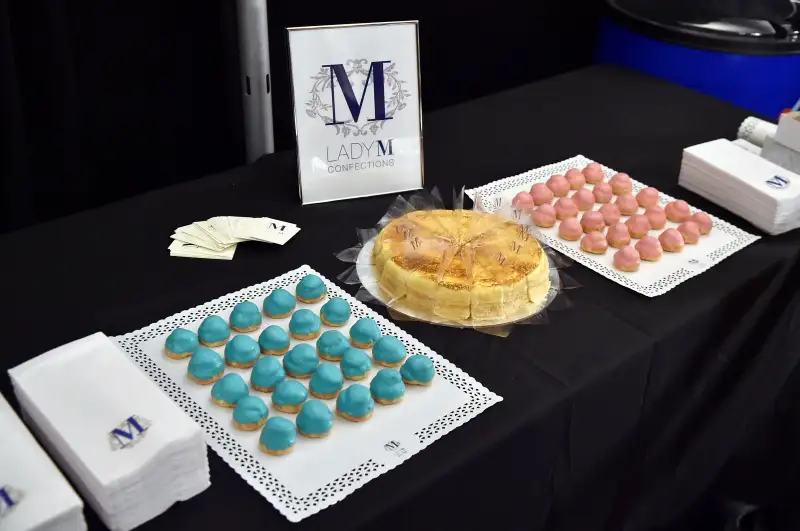 Theo Wargo—2016 Getty Images
A ritzy New York City bakery says a former employee took the cake. As in, literally stole — $90,000 worth of cakes.
Lady M Confections, which has six boutiques in New York and locations in Boston, Chicago, Los Angeles, and even Hong Kong and Singapore, says a former delivery driver stole more than 1,000 cakes from its Queens headquarters. He didn't eat them. Instead, he allegedly sold them for a cut to other retailers.
The bakery, famous for its extravagant Mille Crepe cake, is a favorite of Instagrammers and celebrities, including Oprah Winfrey and Martha Stewart. A single nine-inch Lady M cake can sell for up to $90.
The accused delivery man, David Lliviganay, was charged earlier this year with 15 counts of petty larceny. Lliviganay pleaded guilty to the misdemeanor charges back in July. But more details of the alleged dessert heist were released in a civil suit filed last week, according to the New York Times.
Lliviganay allegedly began swiping sweets last November, when he'd take the cakes from the freezers and hand them off to other vendors, according to reports. The bakery says Lliviganay stole 1,020 cakes, worth a total $89,250. He was caught on camera taking cakes 36 times, according to the lawsuit.
The Mille Crepe cake, a stack of 20 handmade crepes layered with "ethereal" pastry cream that comes in a variety of flavors, start at $55. We've not been lucky enough to indulge, but luxury lifestyle magazine the Robb Report calls the creation "sumptuous" and "truly singular."
Lady M began in 2002, selling cakes to restaurants. It opened its first minimally designed bakery in 2004. Now there are a dozen locations in the U.S. and more than 20 in Asia. Martha Stewart once visited Lady M on her talk show, and the cakes have been featured in dozens of magazine articles, including the April issue of Oprah's O magazine.
According to the Times, Lady M only discovered the crepe cakes were being carted off after seeing unauthorized vendors selling them at a discount. The bakery reported the thefts to police in December, and Lliviganay was arrested in February. Lady M wants him to pay back the full value of the cakes.