All the Advertisers Dropping Laura Ingraham After She Mocked Parkland Survivor David Hogg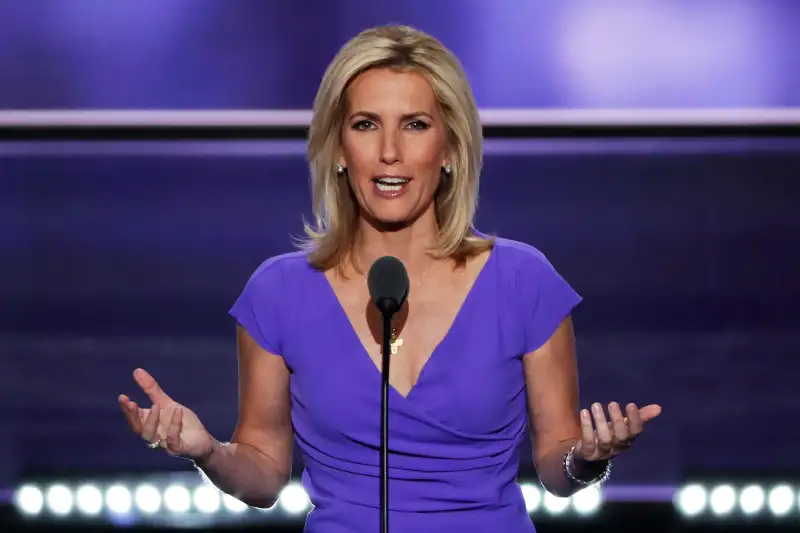 At least 11 companies have decided to stop advertising on the Fox News show "The Ingraham Angle," after host Laura Ingraham mocked Parkland school shooting survivor David Hogg for not getting into his top choices for college.
Earlier this week Ingraham taunted Hogg—who is a high school senior, and one of the leading activists in the "Never Again" movement calling for gun control legislation—after he was rejected by four colleges.
Hogg responded by calling for an advertising boycott of Ingraham, the right-wing TV and radio personality who was an early supporter of Donald Trump in the 2016 presidential campaign. On Twitter, Hogg suggested that people reach out to the big companies that advertise on "The Ingraham Angle" and insist that they pull their ads.
Companies like TripAdvisor and Wayfair soon announced they were dropping advertising from Ingraham's show after the call to action from Hogg, who has 660,000 followers on Twitter.
On Thursday afternoon, roughly 24 hours after mocking Hogg on social media, Ingraham apologized.
But Ingraham's tweet may not be effective. "She only apologized after we went after her advertisers," Hogg himself said, according to the New York Times. "It kind of speaks for itself."
Here are all the companies (so far) that have said they will stop advertising on Ingraham's show:
The Bahamas resort said on Friday that it "does not support or agree with the recent comments made by television broadcaster Laura Ingraham," in a statement sent to TheHill.com. "Although we are an organization that believes in freedom of expression, we do not condone discrimination, bullying, mockery or harmful behavior of any kind. As a result of these events, we have decided to remove all brand advertising tied to the program."
Expedia "no longer advertises on this show." the travel booking engine said to CNBC regarding "The Ingraham Angle." "We have pulled the advertising."
The streaming TV and video service responded to Hogg on social media by saying it was no longer advertising on Ingraham's show, and that it would be "monitoring all of our ad placements carefully."
In a statement provided to the Huffington Post, a spokesperson for the diet and nutrition company Jenny Craig said, "We have decided to take steps to discontinue advertising on this show."
Johnson & Johnson "will pull advertising from Ms. Ingraham's show," the company said on Thursday.
David Long, the CEO and chairman of the insurance company Liberty Mutual, sent a message to employees on Friday saying that Ingraham's comments about David Hogg "are inconsistent with our values as a company, especially when it comes to treating others with dignity and respect." Therefore, Long wrote, "We are not scheduled to run any future ads on her show and will continue to analyze our advertising placements to make sure they align with our beliefs as a company.​"
"We have no plans to buy ads on the show in the future," Nestle said on Twitter on Thursday.
The Rachael Ray-owned pet food brand said it is in the process of pulling ads from Ingraham's show.
The apparel subscription service responded to boycott requests on social media by saying that it will stop advertising on Ingraham's show.
The travel review and booking site TripAdvisor said it does not "condone the inappropriate comments made by this broadcaster. In our view, these statements focused on a high school student, cross the line of decency. As such, we have made a decision to stop advertising on that program."
"We do not plan to continue advertising on this particular program," the online furniture and housewares retailer said in a statement regarding Ingraham's show. "The decision of an adult to personally criticize a high school student who has lost his classmates in an unspeakable tragedy is not consistent with our values."